Together Fund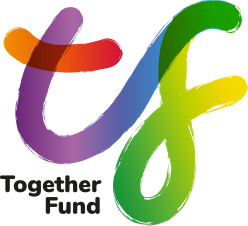 Find out more about the Together Fund and apply today for your community project in Lincolnshire.
Together, we're tackling inequalities.
About the Together Fund
The Together Fund is a continuation of the Tackling Inequalities Fund that was set up in April 2020 by Sport England in response to the coronavirus pandemic. This fund exists to help to reduce the negative impact of coronavirus and support community groups working with our target audiences to grow and enable more people be more active.

The Together Fund will see another £20 million of National Lottery funding be committed to helping the groups that are disproportionately affected by the coronavirus pandemic and significantly impacting their ability to be physically active.

Priority Groups for the Together Fund
The funding will be spent in a similar way to the Tackling Inequalities fund and invested in four key areas across Lincolnshire.
Lower socio-economic groups
Ethnically diverse communities
People with a disability
People with long-term health conditions
Support & Guidance
With a simple process and hands-on support from the Active Lincolnshire team, we're here to help you deliver programmes that unite communities and break down barriers.
Find out more and get support with your application for the Together Fund, by contacting Active Lincolnshire's Equality, Diversity & Inclusion Manager, Ian Brown.

Together Fund Requirements
Active Lincolnshire are looking to support projects, with applications between £500 - £5,000, that meet all of the following requirements:
Have at least 51% of participants coming from one of the four priority groups as detailed above,
Funding is required as a direct result of your community group or audience being adversely affected by the results of COVID-19 and the coronavirus pandemic,
The funding will help to resolve issues in improving access to take part in sport and physical activity for your target audience,
This investment will help your community group to recover and grow or continue to survive as a result of hardship
Your proposal is directly funding the provision and delivery of physical activity that is currently taking place or will take place in the immediate future,
You are a trusted community organisation, and
Your project will be sustainable post-funding.
Key Dates
Active Lincolnshire will allocate the funding in seven rounds throughout 2022. Here are the key dates you need to know:
Closing Dates:

13th May 2022
17th June 2022
15th July 2022
19th August 2022
16th September 2022
14th October 2022
The Active Lincolnshire panel will meet on the last Wednesday of each month between April and October 2022, before submitting successful applications to Sport England before the end of each month.
More funding opportunities