Knowledge Hub: Children & young people
When you're looking to support children and young people on their journey to becoming more active, talk to Active Lincolnshire. We're your dedicated knowledge hub for local activities and support.
When children and young people are more active...

Behaviour and brain function improves

Academic results improves

Attendance and engagement at school improves
Use our School is a free resource from Sport England that supports schools to open their facilities to the community during evenings, weekends and holiday periods.
Schools can use this resource to find information, templates and case studies to open their facilities in an inclusive and sustainable way.
Follow the link to visit the Sport England website to discover more.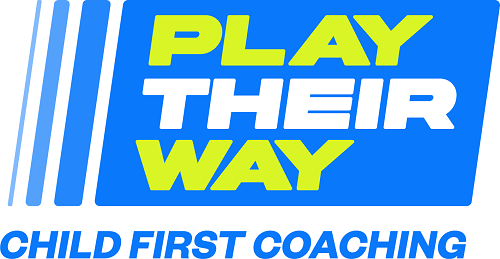 Be part of a community of coaches, organisations and people driving the biggest grassroots movement to transform the way we coach children and young people.
According to Sport England's Active Lives survey (2021-22), only 47% of children who regularly exercise strongly agree that they enjoy taking part in sport and physical activity – a figure that's still down on pre-pandemic levels (51%) which were already low.

Play Their Way is a campaign to improve children's experience in sport and physical activity by transforming coaching and putting the needs of the child first so they can play their own way.
The power of an active school

Dr William Bird MBE, the founder of Intelligent Health, has been a keynote speaker at multiple Active Lincolnshire events. In 2019 he spoke at the Lincolnshire PE, school sport and physical activity conference focusing on research that shows how physical activity improves children's concentration and behaviour, promoting life long good health that starts at childhood, creating a better, more sociable environment.

Below he narrates a short clip about the power of an active school which explains the role schools can play in improving the activity levels of their students throughout the day and not just in PE lessons.


Active School Planner
Another useful resource is the active school planner, which is a tool that primary schools can use to track and improve the physical activity levels of their pupils.
Studio You
This Girl Can's Studio You is a new video-on-demand platform which aims to help increase the number of teenage girls meeting the Chief Medical Officer's guideline level of physical activity for their age.
Supported by the Association for Physical Education, the Netflix-style platform is free and allows PE teachers to teach classes in activities such as yoga, boxing, Pilates and dance – all of which our research showed would be popular among teenage girls than more traditional offerings. And with almost a third of teenage girls (32.4%) saying they haven't found anything they enjoy, this is a key factor in why Studio You can help PE teachers.
Insight
"Children in Lincolnshire are slightly more active than the national averages."
The UK's Chief Medical Officers (CMOs) recommend that all young people aged 5-18 do at least an hour of energetic activity every day. This can be made up in a variety of ways, including how they travel to and from school, PE lessons, active curriculum subjects and play or recreational activities.
But how many children in Lincolnshire are actually meeting these guidelines?
"Within the school day, there is a significant difference in the amount of physical activity achieved by children from low affluence families."
Thanks to the Active Lives Children & Young People survey – coordinated by Active Lincolnshire – we can see just how active young people across the county are. Not only that, but we can gauge their attitudes towards physical activity, helping us find new ways to engage young people in sport.
Turning insight into action
Working with our partners at Press Red, we transform the data from the Active Lives survey into actionable insights, helping us plan the provision of physical activity and direct funding to the areas that need it most. This data gives us the opportunity to compare Lincolnshire's activity levels with other areas, allowing us to see how active we are on a national scale.
"Teenage girls are more active now than prior to the pandemic."
These insights also give teachers and school staff the chance to learn more about the activity levels of their students, informing them on:
How students are feeling
What impact Covid has had on their activity levels
The difference between activity levels at school and at home
With this insight, schools can deliver a more targeted approach to physical education, planning activities and sessions that meet the needs of their students.
"Children that need extra help have better activity levels than those who do not."
You can view the insight from the 2019/2020 Children & Young People survey here.
For more details about the survey results – including what they mean for Lincolnshire –check out this webinar with Active Lincolnshire and Press Red.

Schools Support Webinars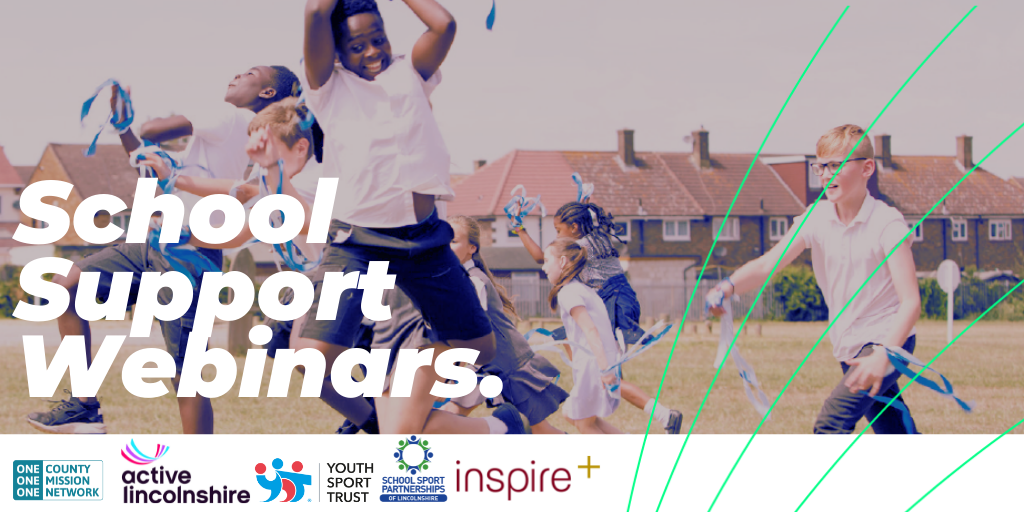 Recordings of webinars, presentation slides and accompanying resources are available below.
PE, School Sport and Physical Activity Webinar
Hosted by the One Network- June 17 2021
Watch a recording of the webinar below:
The series of webinars below took place between Monday 19 – Thursday 22 October 2020.
AfPE – Safe Practice in Physical Education, School Sport and Physical Activity
Delivered by Jan Hickman
Important health and safety issues pertaining to the teaching and learning of physical education. Information on controlling the transmission of coronavirus in PE lessons and providing an exemplar Covid-19 risk assessment.
Related Resources
Watch a recording of the webinar below:
Youth Sport Trust – The Well Schools initiative
Delivered by Rebecca D'Arcy
Using PE and Physical Activity for Whole School Wellbeing – The Well Schools initiative. Why is Well Schools is needed, what it is trying to achieve and how it can be supported through PE and sport.
Watch a recording of the webinar below:
Lincolnshire County Council – Quality Assurance Reflections on School Improvement
Delivered by Matt Spoors, Locality Lead Education, Advisor LCC
Watch a recording of the webinar below:
Youth Sport Trust – School Governors
Delivered by Rebecca D'Arcy
For school Governors, this workshop aims to give primary Governors information and advice about how to maximise the impact of the government primary investment in PE and school sport. It will also expand on accountability measures and pose key questions for Governors to consider.
Watch A Recording of the Webinar (on Youth Sport Trust Vimeo)
Swim England – How schools swimming lessons work in a covid – 19 environment
Delivered by Alex Barrett and Lauren Page, Swim England
Updates from the sector guidance for school swimming and what a school swimming lesson will look like. Achieving the National curriculum outcomes through The Swim England School Swimming Charter, top up lessons and and NCTP.
Watch a recording of the webinar below:
Club and activity finder
One key barrier to becoming more active is a lack of information about what physical activity opportunities there are in the local area.
To help tackle this challenge, our Let's Move Lincolnshire website features a open data enabled Club & Activity Finder, giving users up-to-date information about nearby physical activity sessions, facilities and events.
Visit our Club & Activity finder to find sports and activities in Lincolnshire.
Bishop Grosseteste University challenges
In 2021 Active Lincolnshire worked with students from Bishop Grosseteste University to develop challenges for children and families to keep active.
All challenges can be adapted and if any equipment is needed they have also provided examples of alternative household objects that can be used instead.
The main aim is to have fun!
PE, School Sport & Physical Activity for School Governors
Primary PE & Sport Premium Funding
Safe Practice in PE, School Sport & Physical Activity