Ian Brown (he/him)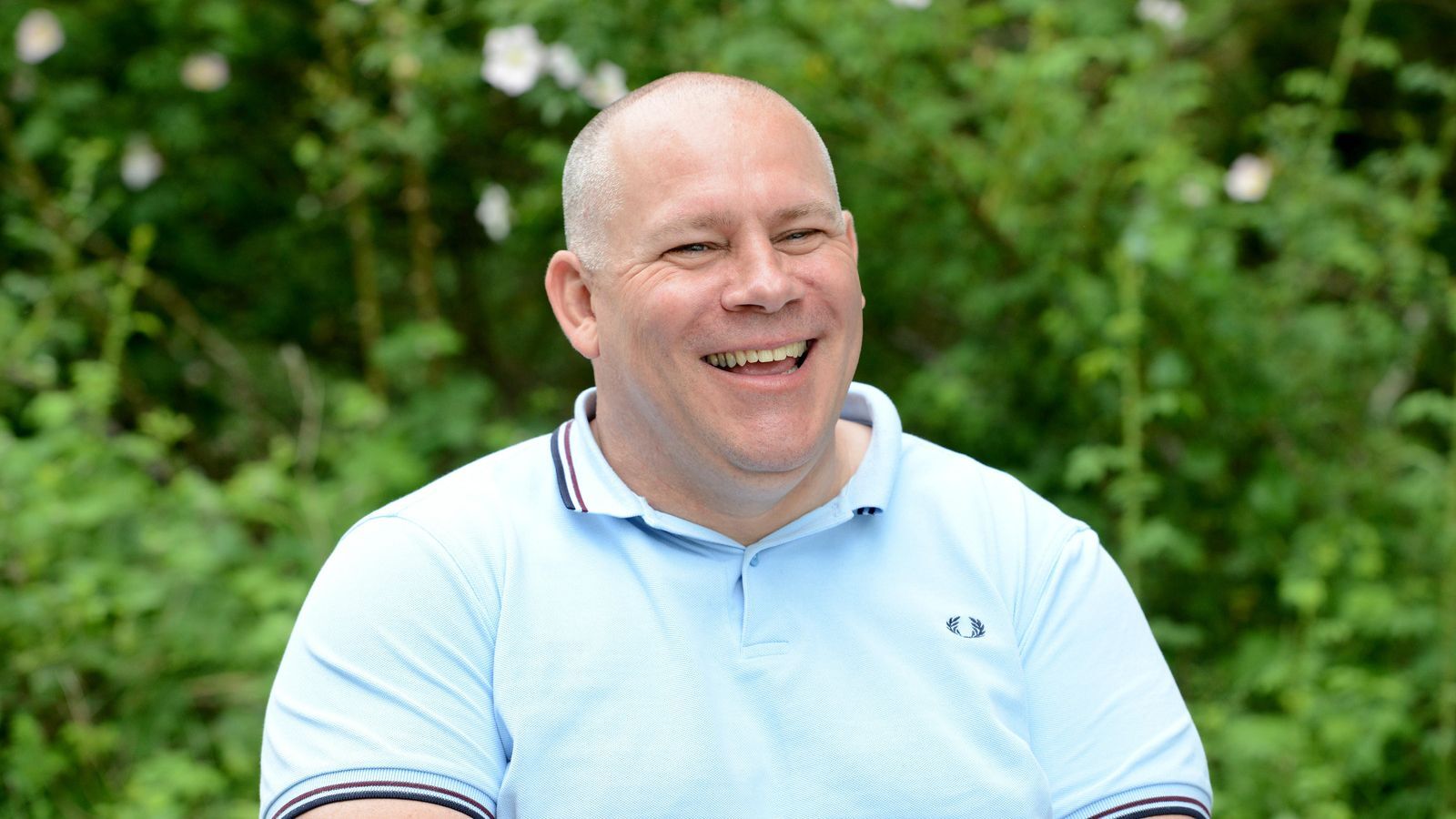 Ian is our Equality, Diversity & Inclusion Manager. He develops and delivers multiple projects and programmes that engage the people in Lincolnshire facing the highest levels of inequalities, focusing primarily on ethnically diverse communities and people with disabilities. He's the lead for equality, diversity and inclusion across Active Lincolnshire.

Ian is passionate about the role physical activity plays in improving and maintaining good mental and physical health, increasing confidence and developing friendships. Through lived experience, Ian has seen the power that sport has to provide opportunities, goals and hope, as well as giving him the ability to support people going through similar experiences.
Outside of work, Ian loves spending time with his wife and daughter, along with doing DIY and playing with power tools. He spends most of his free time coaching, running and playing in a wheelchair basketball club, as well as supporting other clubs across the East Midlands.
Ian.Brown@activelincolnshire.com
07903 266 224
Greg Brown (he/him)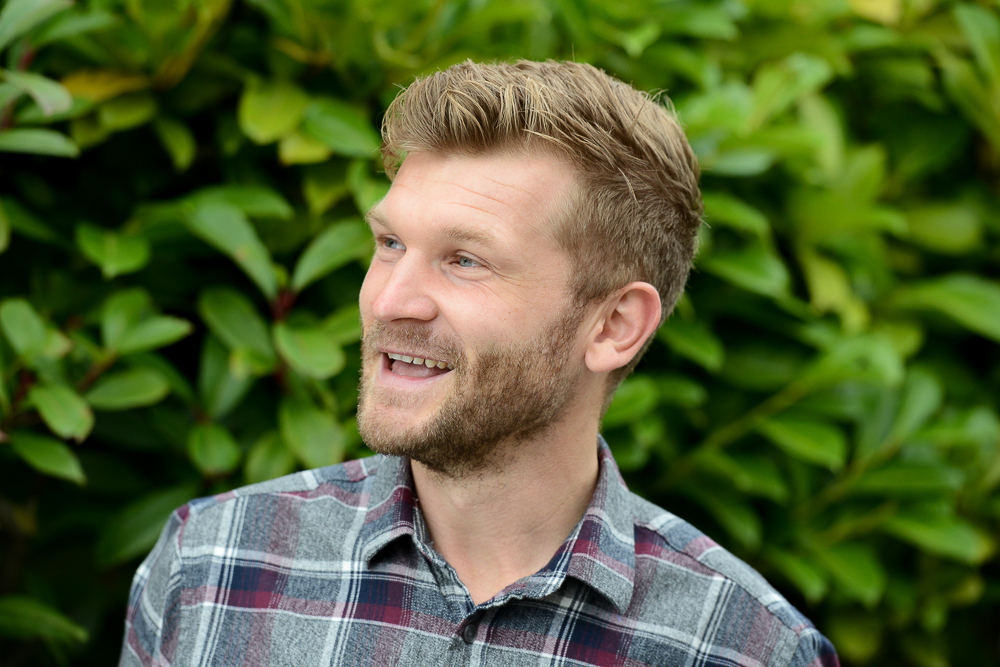 Greg Brown joined Active Lincolnshire in June 2022 as Children and Young People Lead. He is responsible for the coordination and development of Active Lincolnshire's work that seeks to enable children and young people to be more active, more often through the provision of positive experiences.
This area of work will see him work with partner organisations and stakeholders to collaborate around opportunities for participation, advocating for the positive impact being physically active can have on the lives of Lincolnshire's children and young people.
Before joining Active Lincolnshire, Greg worked in schools providing, supporting and developing outstanding PE provision. He has a passion for ensuring every child has access to enjoyable, high-quality, inclusive experiences though varying activities.
Outside of work, Greg loves to spend time with his family, be that through the various activities Lincolnshire has to offer or just out exploring the fabulous green spaces in the county. Although most of his spare time is spent with his two children he loves to remain active by playing football and golf when he can.
Paul Chandler (he/him)
Paul Chandler joined Active Lincolnshire in July 2022 as the Marketing & Communications Manager. He is responsible for overseeing the marketing for Active Lincolnshire and communicating the positive work that Active Lincolnshire and our partners do.
This role sees Paul covering all areas of our work across the six strands of the Let's Move Lincolnshire Strategy promoting the work we do around them, as well as continuing to develop our public facing Let's Move Lincolnshire website with it's Activity Finder to inspire more people to get active to make it easier for them to find new ways to do so. Paul's role is integrated with all our other team members to use data and insights to communicate to those most in need of our support.
Prior to joining Active Lincolnshire, Paul has been involved in the retail and ecommerce sector giving a different perspective on many of our challenges. However before pursuing marketing, Paul worked in the leisure industry teaching & coaching swimming as well as supervising and supporting the training orgainsation to deliver swimming lessons for those who otherwise couldn't access them.
Outside of work, Paul will often be found with his dogs. You might find him out for a walk exploring the best of Lincolnshire's countryside, cycling down quieter roads, paddling along a tranquil stretch of river or even sprinting down a winding footpath as they train for canicross races (cross country running but with a dog lending a helping paw).
paul.chandler@activelincolnshire.com
07721 469 415
Rachel Edwards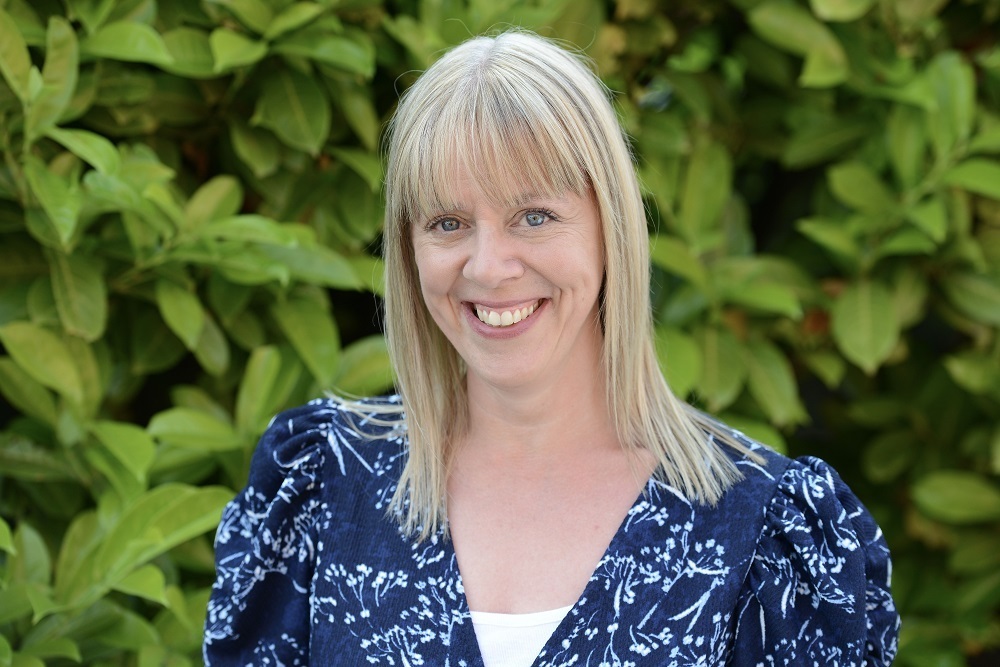 Rachel joined Active Lincolnshire as Active People & Place Manager in April 2023, whilst Matt Evans is on secondment, and takes the lead on health projects including active travel and social prescribing.
This area of work sees Active Lincolnshire collaborate with strategic partners across a range of sectors and agendas including Public Health, local authorities, the local economy and the environment.
Rachel works with these partners and uses data and insight to raise the profile of physical activity in order to improve the population's health which helps to get more people to be active on a daily basis by moving more, and more often.
Before joining Active Lincolnshire, Rachel worked in local government and education, and with the British Gliding Association developing opportunities to get more people involved in the sport.
Outside of work, Rachel enjoys spending time outdoors in all weathers tending to her veggie patch and walking in the countryside, and learning to play golf.
Rachel.Edwards@activelincolnshire.com
07903 266 306
Matt Evans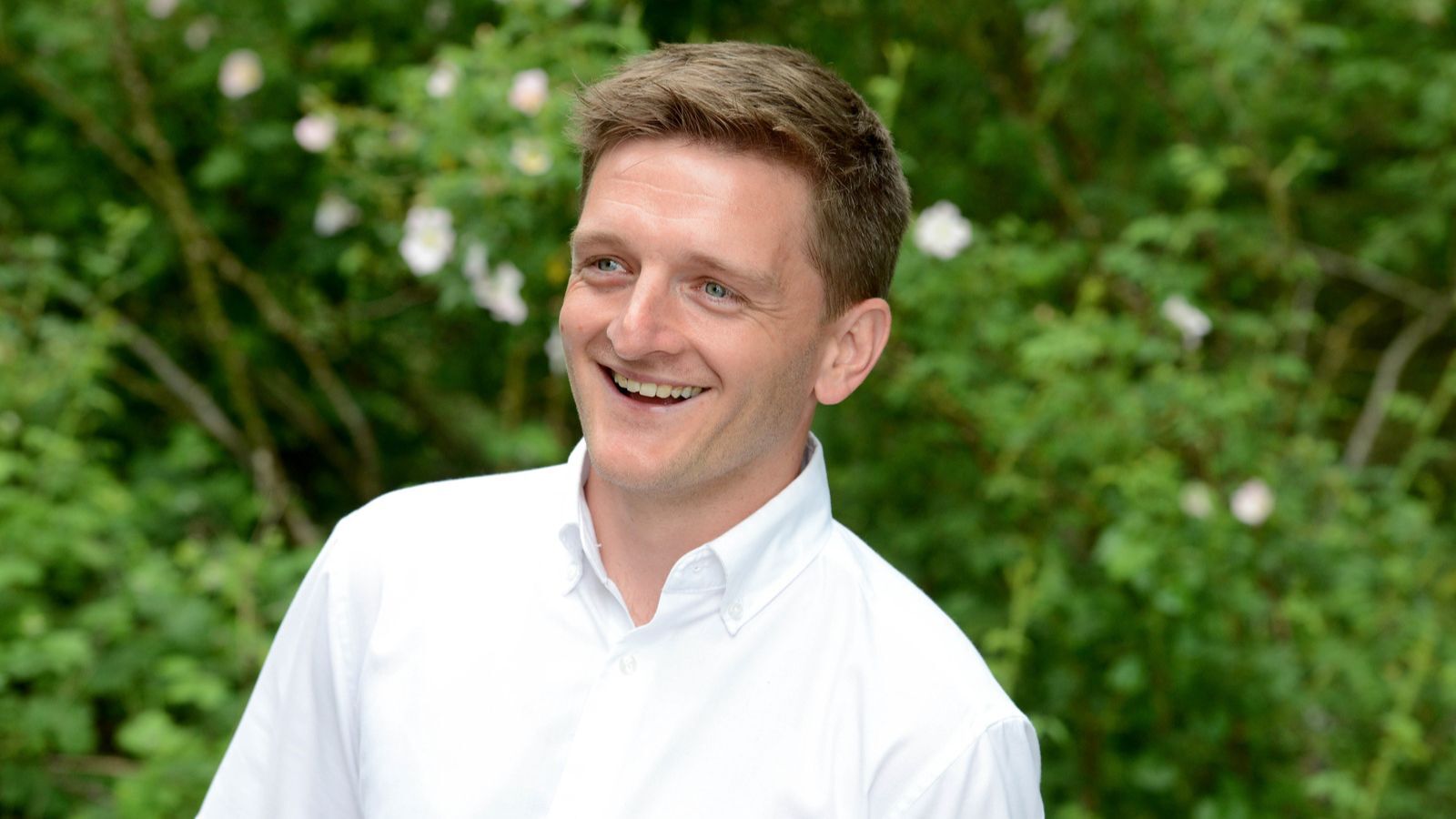 Matt Evans is currently on is currently on secondment at Lincolnshire Community Health Service NHS Trust working as MSK Personalisation Project Manager.
As Active People & Place Manager, Matt is one of our senior team members, responsible for working on the Let's Move Lincolnshire strategy. He also takes the lead on health projects such as active travel and social prescribing, which help get more people to be active on a daily basis.
This area of work sees Active Lincolnshire collaborate with strategic partners across a range of sectors and agendas, including public health, local authorities, the local economy and the environment. Using data and insights, Matt works with these partners to raise the profile of physical activity in order to improve the population's health – which, in turn, helps workforce productivity, pollution levels and our local landscape.
Before joining Active Lincolnshire, Matt worked in schools, developing opportunities to get more young people involved in sport and physical activity – regardless of their abilities or personal circumstances. He's passionate about helping people find that one special activity they enjoy above all else, with a firm belief that there's something out there for everyone.
Outside of work, Matt and his family can often be seen walking their dog and making the most of the footpaths and bridleways in Lincolnshire. He's also keen on cycling and running, and has managed to complete many half-marathon distances (although not very quickly), with the ambition of one day doing a full marathon.



Dom Fieldhouse-Gray (he/him)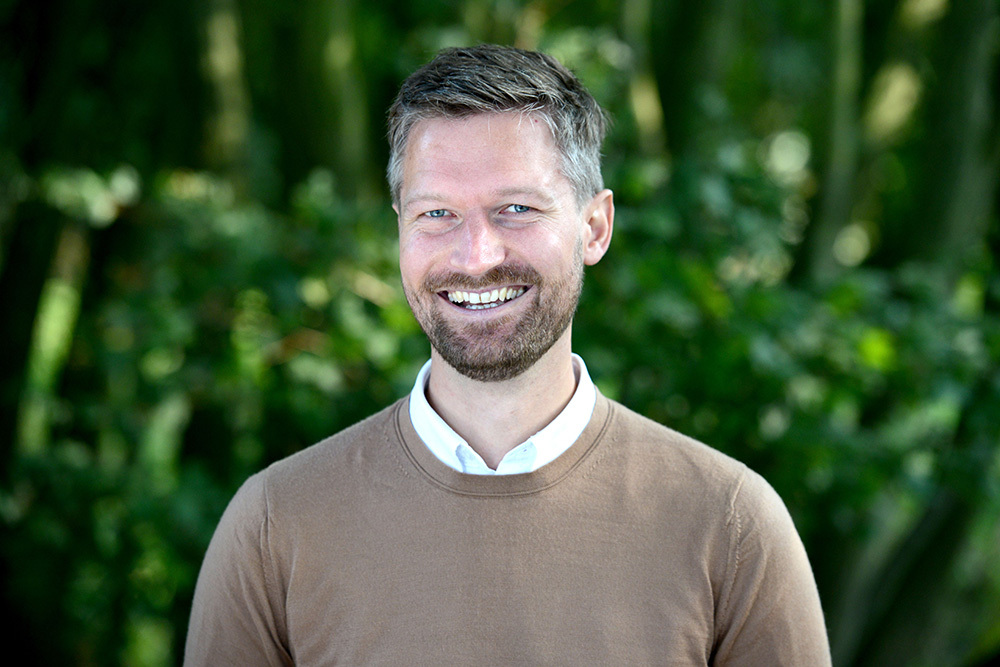 Dom joined Active Lincolnshire in April 2022 as Physical Activity Sector Lead, responsible for the coordination and network development of the physical activity, leisure and sport sector within the county.
The cornerstone of Dom's role is to initiate, build and maintain strong knowledge and relationships across the provision of organised formal and informal physical activity providers in Lincolnshire. He will be supporting the training and skills development of the delivery workforce, to ensure the sector is 'fit for purpose' and relevant to the need.
He will also advocating for and provide best practice advice and guidance on inequalities and inclusion, ensuring the physical activity offer is available to everyone and barriers to participation are understood and addressed.
Outside of work, Dom enjoys exploring Lincolnshire's countryside by bike - a new passion thanks to the first lockdown - and making any excuse to go see gigs and concerts.

Dominic.Fieldhouse-gray@activelincolnshire.com

07903 266106
Rosie Grimes (she/her)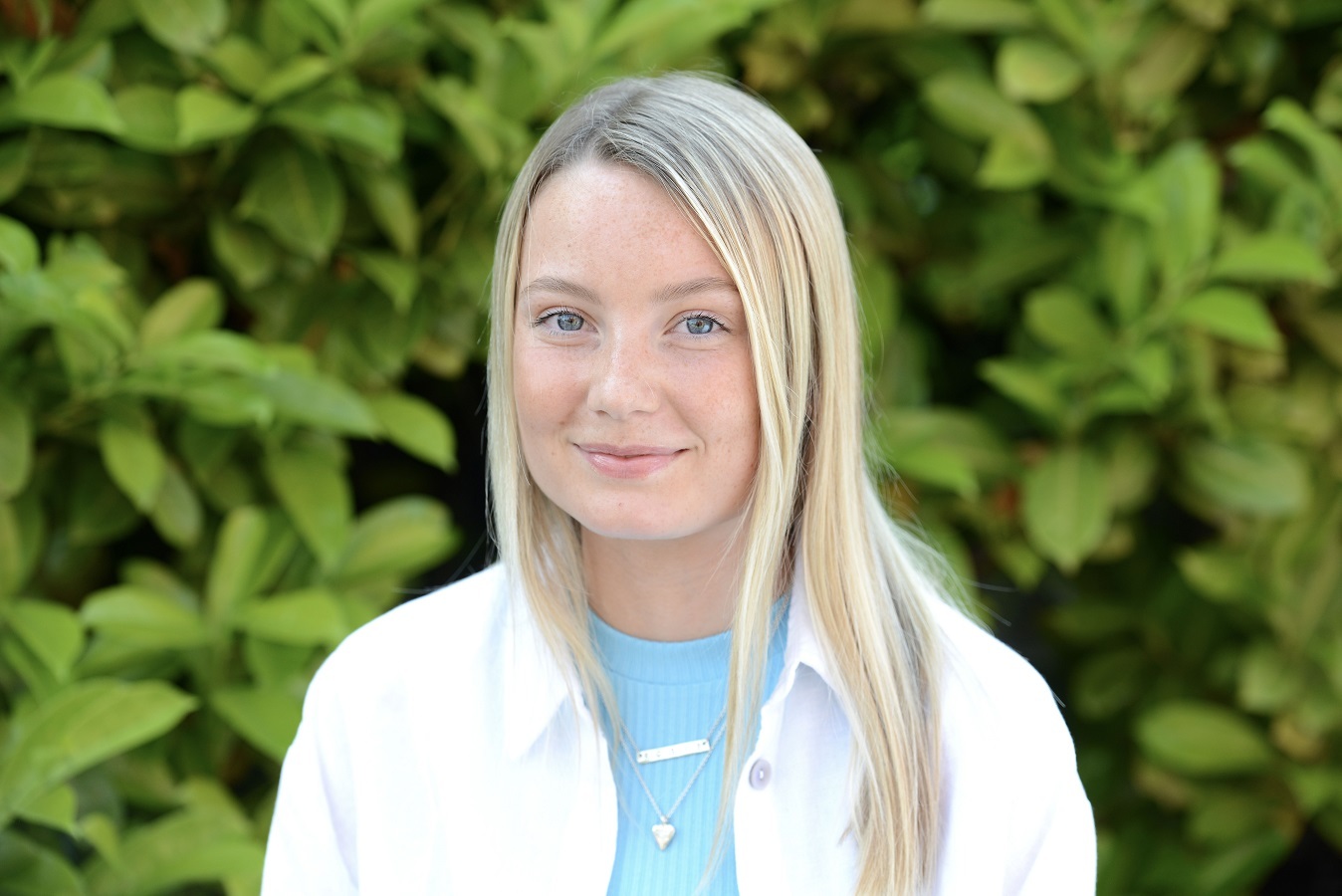 Rosie joined Active Lincolnshire in February 2023 as an Apprentice business administrator. Rosie combines her studying for her Lincoln College Business Administration Standard with her work within Active Lincolnshire. Rosie takes responsibility to support various aspects of Active Lincolnshire's administration whether this is supporting projects, diary management, reviewing policies or communicating both internally and externally to support the smooth running of the organisation.
Rosie was passionate to join Active Lincolnshire through her enjoyment for sport and the benefits it has. From a young age, Rosie has involved herself in a variety of sports and enjoys staying active, which helps her to believe that there is a sport for everyone. This makes her keen to learn more about the sport and physical activity sector as well as gaining business skills to take into the future.
Outside of work, Rosie enjoys staying active; whether this is going to the gym, dancing, or going on long walks with her dog. Rosie also loves to travel and explore new places both in the UK or abroad when she has the chance.
Charlotte Pedley (she/her)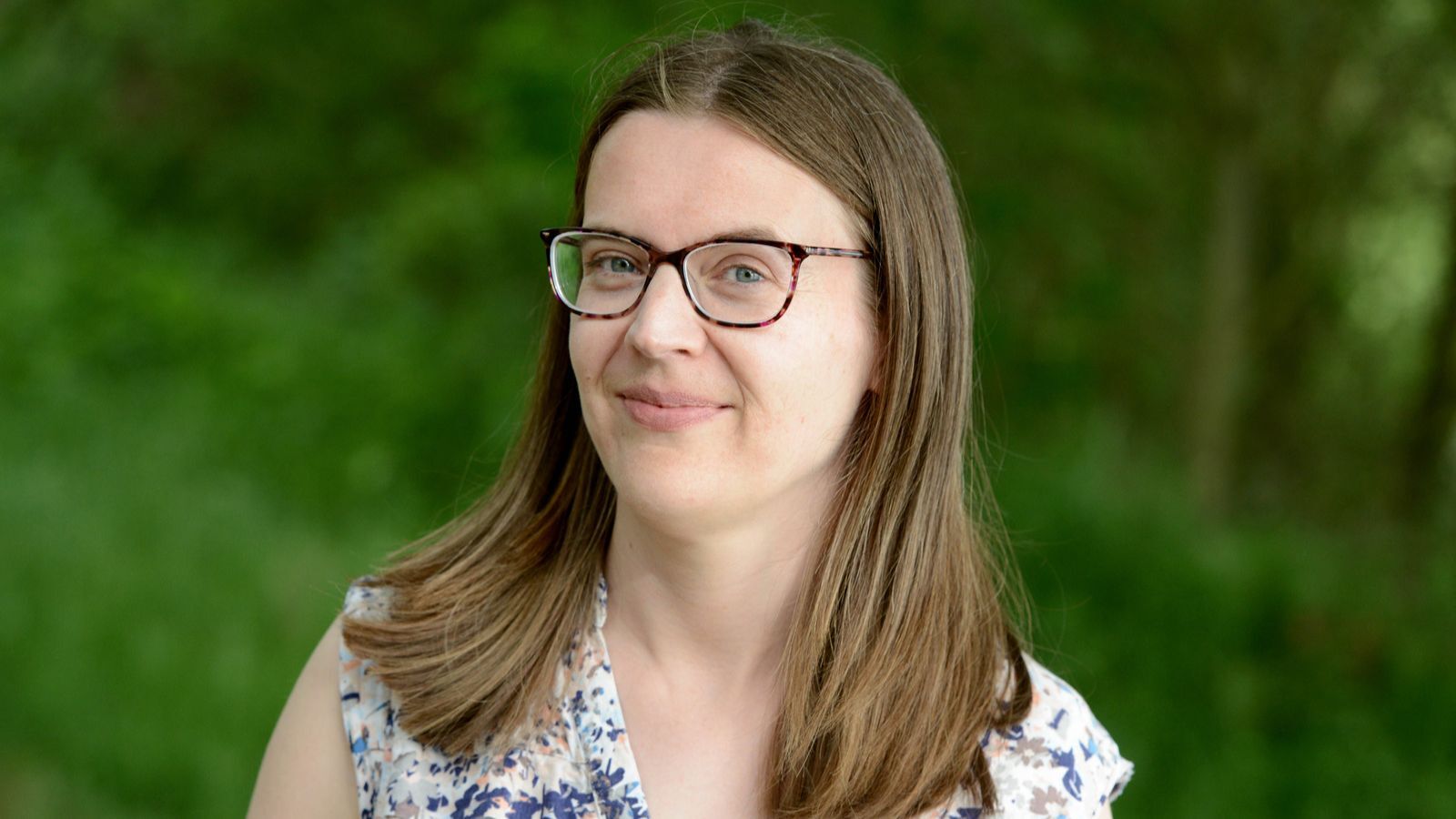 Charlotte is a Marketing and Communications Lead, bringing the work that Active Lincolnshire does across the county to life. Charlotte is responsible for creating website and social media content that supports and informs our business partners and stakeholders. She also works with partners on local and national campaign promotions to inspire behaviour change in the people of Lincolnshire.
As well as previous experience in the physical activity sector, Charlotte's background includes working as a marketing professional in contemporary and community arts. She's particularly interested in social marketing and behavioural change and promoting the benefits physical activity can have on wellbeing.

Outside of work, Charlotte can often be found curled up with a good book, in the kitchen baking, or getting creative with printmaking or drawing. She loves nature and enjoys going for walks in the countryside.

Charlotte.Pedley@activelincolnshire.com
07903 266 223
Lindsay Parker (she/her)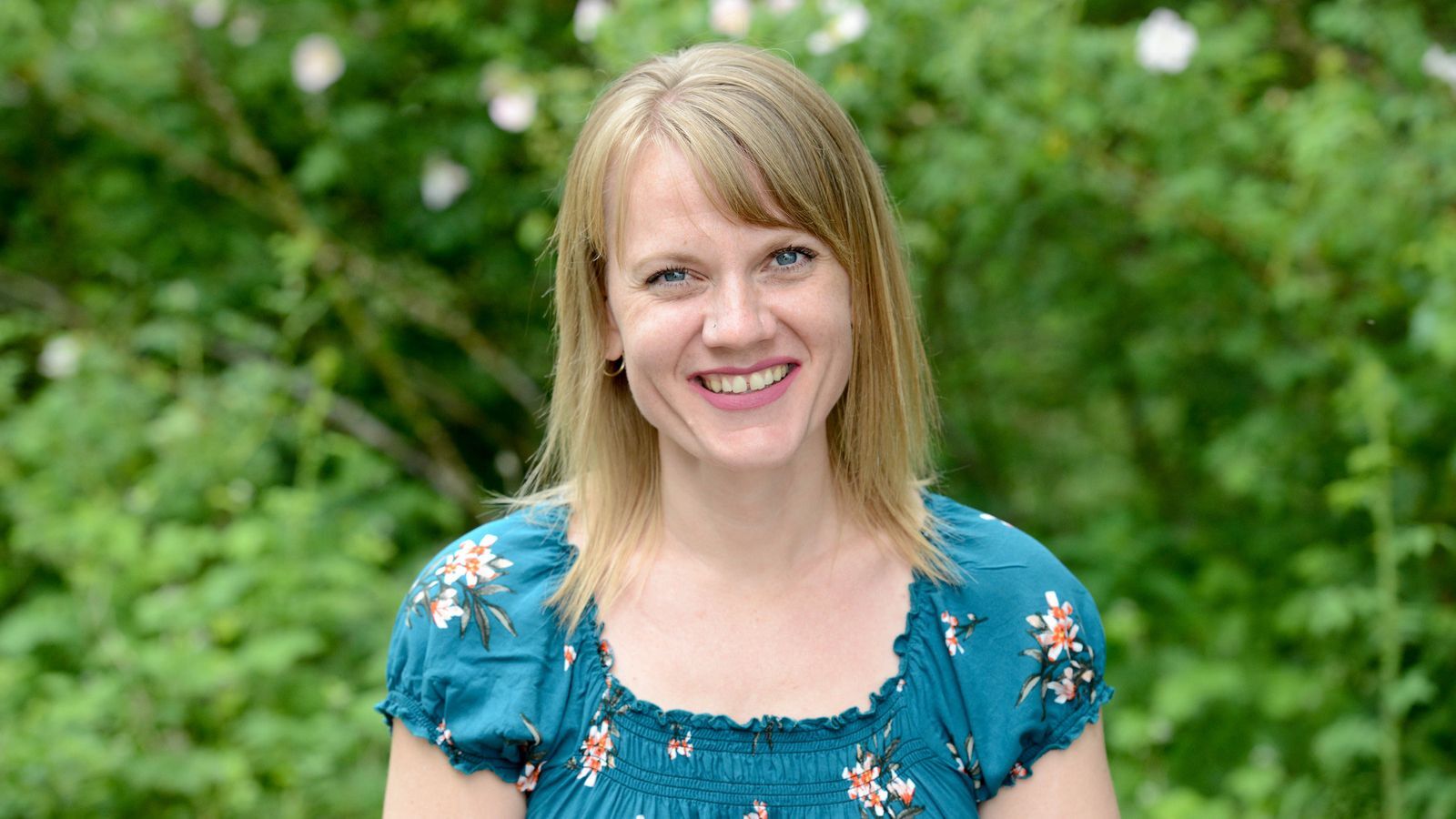 Lindsay joined Active Lincolnshire as the Finance and Business Manager in June 2021, taking responsibility for all aspects of financial management and business support – including governance, data management and health and safety. She provides leadership and advice in all financial matters related to the charity, ensuring the effective operation of financial controls.
Lindsay is an advocate for the benefits that physical activity can have on mental health. She believes that there's an activity out there for everyone – it's just a matter of finding the one you like. That's why she's committed to putting her skills and experience to work to support Active Lincolnshire's mission, doing her bit to contribute to the health of Lincolnshire.
When she's not working, Lindsay loves running, swimming, reading, travel and being outdoors – especially when the weather's warm! She's also an avid baker and runs her own custom cake business.

Lindsay.Parker@activelincolnshire.com
07903 266 059
Gemma Skaley (she/her)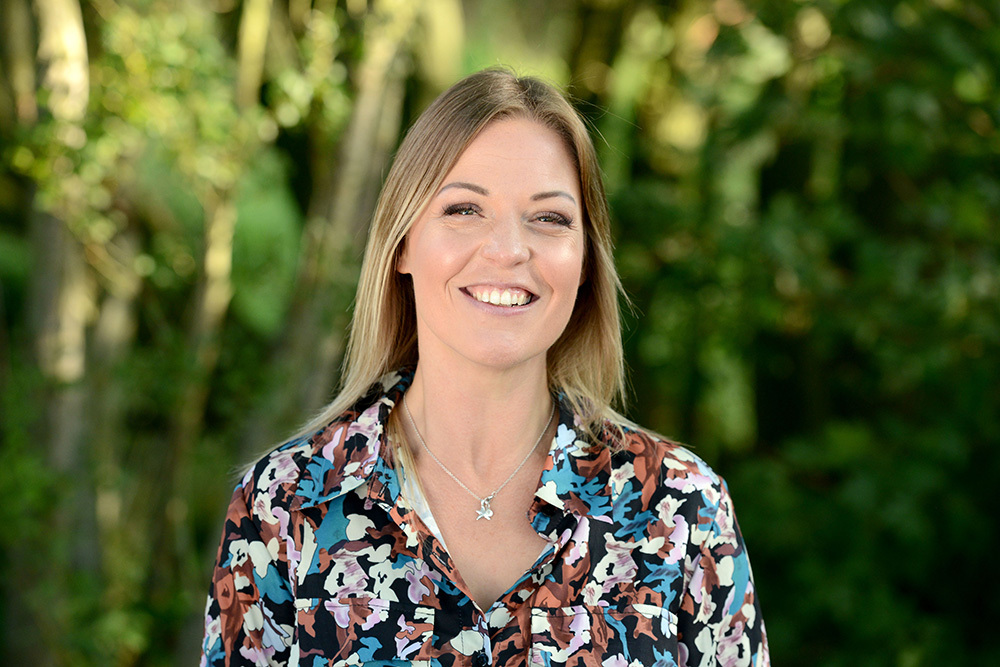 Gemma Skaley joined Active Lincolnshire in February 2022 and is Head of Development (Physical Activity & Young People).
Gemma brings to life the delivery and implementation of the Let's Move Lincolnshire strategy, overseeing our work with children and young people and supporting the sport, leisure and physical activity sector.
With a strong commercial background, Gemma builds our relations and our offer within the private sector.
gemma.skaley@activelincolnshire.com
07903 266214
Donna Sutton (she/her)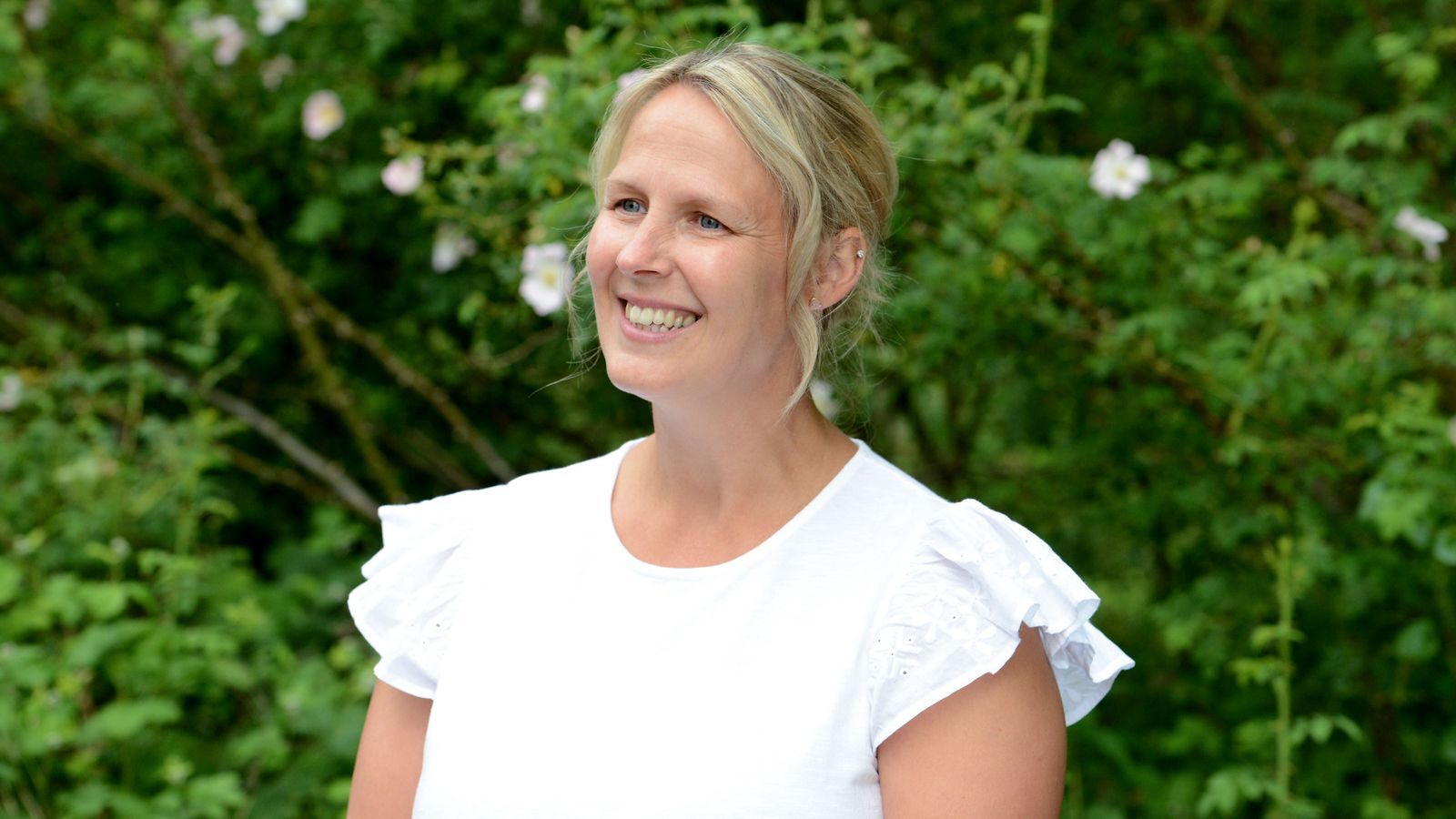 Donna is our Health & Wellbeing Lead, responsible for areas of work that connect mental and physical health. She's the lead on our pre and post-natal work that supports new and expectant mums to be more active, as well as other health related projects.
Donna provides insight, support and guidance to Active Lincolnshire's partners to enable them to support the people they work with to be active. The pre and post-natal work also challenges the perceptions of physical activity during pregnancy, aiming to create significant changes in messaging and ensure the provision of safe activities for women.

Donna has lived and breathed sport and physical activity her whole life. Through this involvement in sport, she's been able to develop her confidence and build a skillset – and she wants everyone to be able to enjoy those same benefits. She believes everyone, no matter what their circumstances, should have access to quality, safe and enjoyable opportunities to be active.
Her time outside of work is mostly spent with her sons playing cars or superheroes, enjoying time outdoors, or playing volleyball. When she finds some time to herself, you'll find Donna in her home studio pampering herself or her friends as a qualified nail technician.
Donna.Sutton@activelincolnshire.com
07903 266 040
Emma Tatlow (she/her)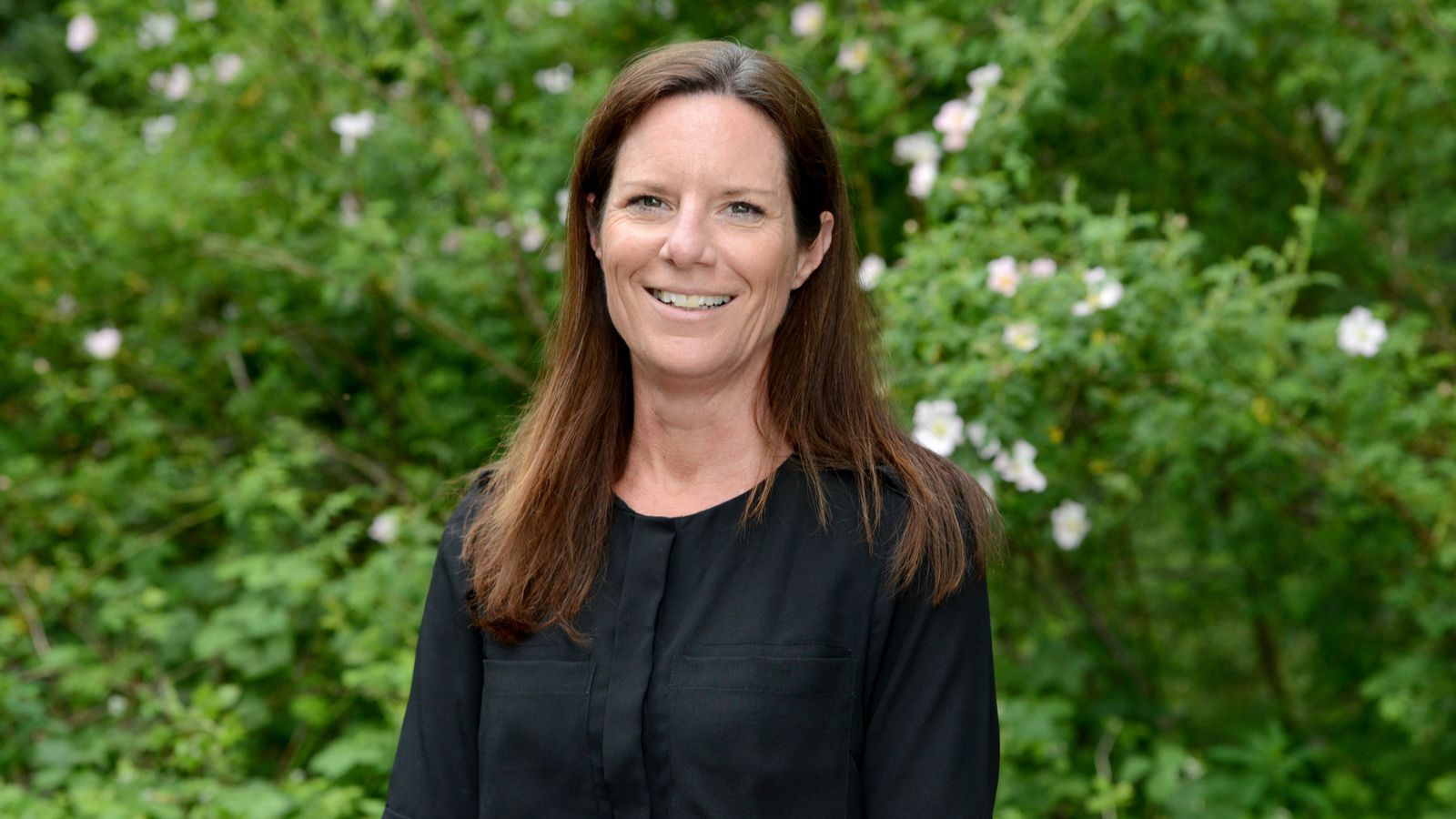 Emma joined Active Lincolnshire as the Chief Executive in May 2020. She is responsible for supporting the team to excel at their work by providing an environment where staff can thrive and feel empowered to achieve the Active Lincolnshire mission.

Emma focuses on a whole system approach to address inactivity in Lincolnshire. As well as making sure the needs of the local population are met, she works to actively reduce the barriers and inequalities to accessing and participating in physical activity. Emma is also accountable to our funding partners, ensuring that Active Lincolnshire operates with excellent governance and is compliant in our role as a charity and Active Partnership. As CEO, Emma is responsible for equality, diversity and inclusion across Active Lincolnshire and through all the work we undertake.

Passionate about collaboration, Emma believes the best way to make a long-term, sustainable difference in our county's activity levels and overall health is by working together. She strongly believes that with innovation, creative thinking and a commitment to change, Active Lincolnshire and its partners can support the people of Lincolnshire to become more active in the ways that suit them best.

When Emma isn't working, she enjoys swimming, cycling and running, occasionally taking part in triathlons and running events. She loves anything outdoors and enjoys exploring the trails and green spaces that Lincolnshire has to offer.
Emma.Tatlow@activelincolnshire.com
07903 266 314
Newsletter signup
Sign up to our newsletter to receive monthly updates about sport and physical activity related opportunities, updates and insight.