Funded Projects
GLL awarded a Together Fund grant to support inclusive swimming sessions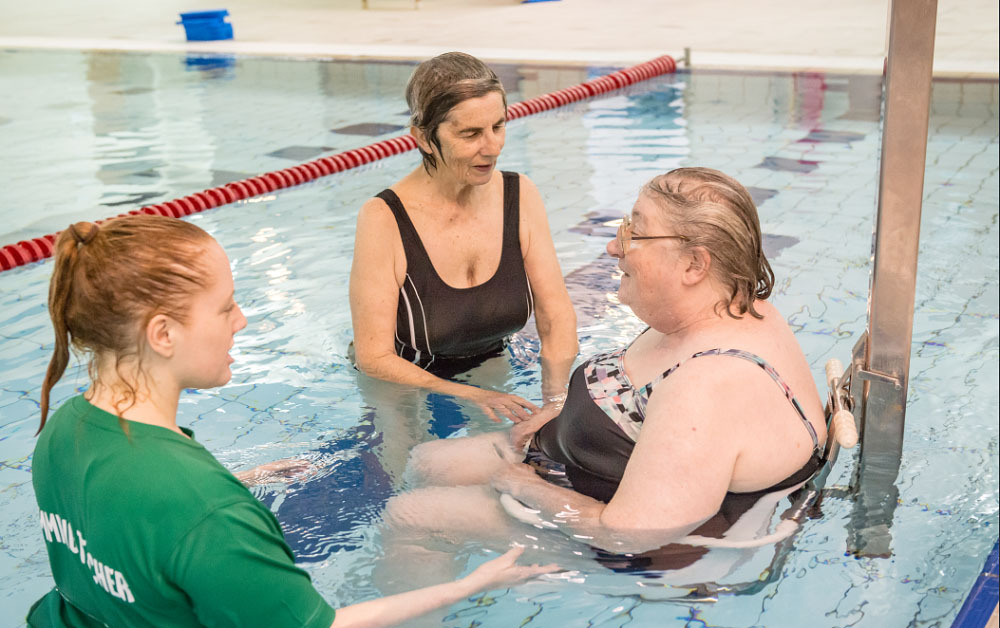 GLL (Better) have been awarded a Together Fund Grant of £3,150 to support the creation of opportunities for people with sensory impairments, learning difficulties and physical disabilities to be able to swim.
The funding has been distributed by Active Lincolnshire on behalf of Sport England. This project is one of many in the county benefitting from the Together Fund, which was set up to help to reduce the negative impact of coronavirus and support community groups and clubs working with those groups of people whose activity levels have been most affected by the Covid-19 pandemic.

Better is the customer-facing brand from GLL, a not-for-profit Charitable Social Enterprise committed to delivering a better quality of fitness and leisure, libraries and performing arts facilities for everyone. NK Community Team formed in April 2018 with the aim to promote healthy lifestyles and physical activity to the North Kesteven community. The team work with a wide range of people from young children to elderly adults. From research and insight they have identified there is a massive gap in provision for children who have an impairment/disability being able to swim in a local pool, let alone learning to swim.

The main aim of the project is to create a safe place for people with sensory impairments, learning difficulties and physical disabilities to be able to swim. GLL stated:
The project started with the realisation of how daunting it must be for someone with a sensory impairment to go into a pool for the first time. The idea has now grown, and we believe all children and adults alike should be able to join in a mainstream swim session without having to go to a specialist time slot.
The funding will allow the purchase of specialist equipment and be used to upskill the swimming team at Better Centres in Lincolnshire, giving them the necessary training and knowledge to deliver inclusive sessions.The grant will also support the delivery of free taster sessions delivered by an IOS swim instructor with experience of working with people with a disability, to encourage people to get started.
Better will work with and promote the sessions through the BID sensory impairment services, children's disabilities team, Laffletics disability club in Sleaford, the NK disability club, Voiceability, social prescribers and One You Lincolnshire's exercise referral team.

Find out more about the other programmes that the Together Fund is supporting in Lincolnshire here.