News
Reflecting on the Power of Connecting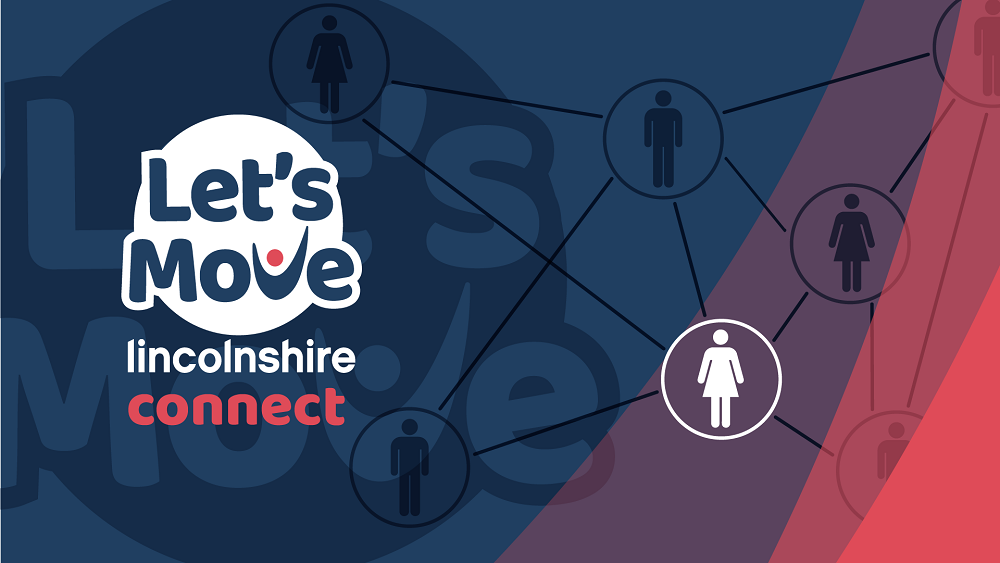 Blog by Emma Tatlow, Active Lincolnshire CEO


Active Lincolnshire hosted two Lets Move Lincolnshire Connect events in September, bringing the physical activity sector (clubs, leisure operators, physical activity providers, community and voluntary organisations) together with suppliers of services that can support these organisations to thrive and providing opportunities to make new connections.
Local research evidences the need for the physical activity, sport and leisure sector to access support for skills development, funding, business support, sector expertise, volunteering and connecting to local places. The 'speed networking' format of the Connect events enabled lots of short but productive conversations relevant to each organisation's needs.
Active Lincolnshire's overarching aim is to enable more people, to be more active, more often and our strategy is to focus our effort on the communities and places that face greater barriers to participation and have higher levels of inactivity and health inequalities. We chose to host the events in two of those locations in Lincolnshire, Spalding and Skegness, to try and reach as many organisations and groups as possible that engage with these communities.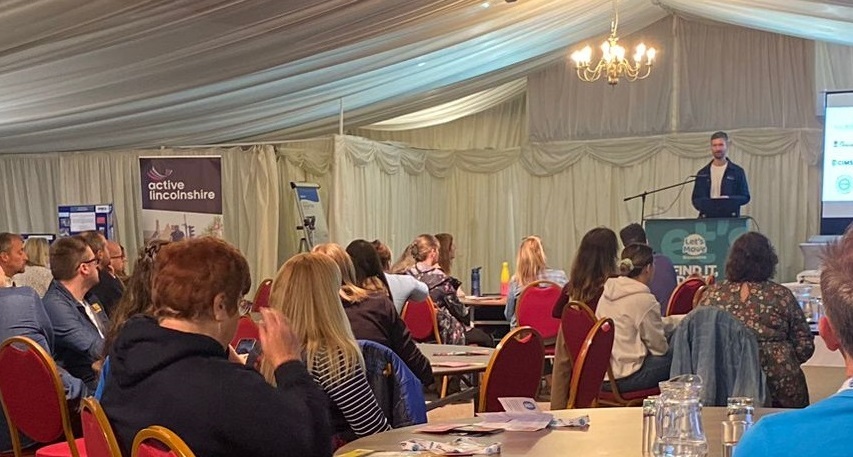 The Connect events were held during 'National Inclusion Week' and we ensured that the theme of inclusion, diversity and equality ran throughout, including making it the theme of our keynote speeches. You can listen to the keynote speeches and other conversations we recorded during the week with the theme of inclusion on our Youtube Playlist. We began both events with local disability advocate, Lorna Fillingham reading a poem she authored, recently published in a book called 'Helix of Love'. Lorna is an advocate for better disabled access and facilities and mum to a wonderful daughter with a rare genetic condition. You can hear Lorna reading her poem here
Over 70 people came to the Let's Move Lincolnshire Connect event at Springfields event centre in Spalding on 26 September. We gave all delegates a whistle stop tour of some of Active Lincolnshire's work, focusing on our commitment to tackling inequalities; we're often so busy in the day to day that it's only when I take a step back to tell others about our work that the collective impact the team are making really comes to life. Recent highlights include:
the Together Fund programme has supported 98 organisations to provide physical activity and over 70 of them have been able to sustain the activities beyond the funding, reaching nearly 13,000 people. Find out more here.

Our Opening Schools Facilities programme has supported 22 schools to open their facilities to community use. Find out more

Our pre and post natal programme has trained This Mum Moves Ambassadors and supported the development of new pre and post natal classes in Lincolnshire. Find out more

Sam Ruddock, Inspire+ ambassador and World Champion track cyclist was our key note speaker at the Spalding event. His energy and passion was contagious; Sam shared his life story and all of the barriers he has overcome to get to winning Gold at Glasgow UCI Cycling World Championships. Sam brought his medal and spent lots of time talking to delegates who were so inspired by his talk.
The Skegness event on the 27 September, welcomed nearly 70 attendees. It was held at the Storehouse, a fantastic venue - the church has a coffee shop and perfect events space, alongside this they supports rough sleepers and host a food bank. The healthy fresh buffet lunch was a hit!

Our key note speaker on Wednesday was Catherine Edmunds, EDI lead at CIMSPA. Catherine's presentation looked at how we in the sport & physical activity workforce can take practical actions to ensure opportunities to be active are accessible and inclusive for all participants.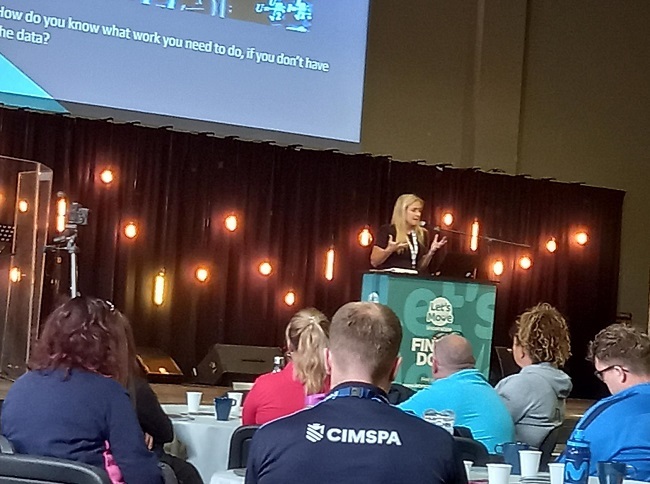 Across the two days we met such a mix of people, all involved in supporting and providing physical activity – including Men's Shed groups, social prescribers, Health coaches, NGBs, clubs, activity providers, local authority officers, and our suppliers: Cimspa, Sported, Shine, Street Tag, Let's Move Lincolnshire, One You Lincolnshire, YMCA Lincolnshire, UK Coaching, Lincolnshire Community Foundation, Playwaze, Lincolnshire Community and Voluntary Service, Opening School Facilities, Lincolnshire Co-op, LVET and Magna Vitae. You can find out more about all the participating suppliers here.
We have had positive feedback both from delegates and partners attending the event:
I made some great connections on the day and it was well worth a day out of the office! Thanks for organising such a great event.
Jordan Mason, Football Development Officer (Disability & Inclusion)
Both events were truly awesome as myself and my colleague had some in-depth conversations with local stakeholders and potential partners.  It was great to be able to connect locally and hopefully this will be a benefit moving forward for the communities of Lincolnshire.
Cheddi Gore, Regional Manager, Sported UK

We're always learning and looking to improve, but we have already made a commitment to continue with the LML Connect events. If you'd like to be a part of any future events, host us in your venue, promote your services or be a speaker, please get in touch with us. by emailing communications@activelincolnshire.com

The events really demonstrated the unique role that Active Lincolnshire has in 'Uniting the Movement' around sport and physical activity here in Lincolnshire. And the variety, innovation and commitment of the sector and associated organisations to provide relevant and inclusive activities to the people of our county.
We look forward to connecting more as we move together on our journey to a more active Lincolnshire.

You can list your club, venue and activity sessions for free on the Let's Move Lincolnshire website, find out how here.