Funded Projects
Opening Schools Facilities investment increasing opportunities to be active in Lincolnshire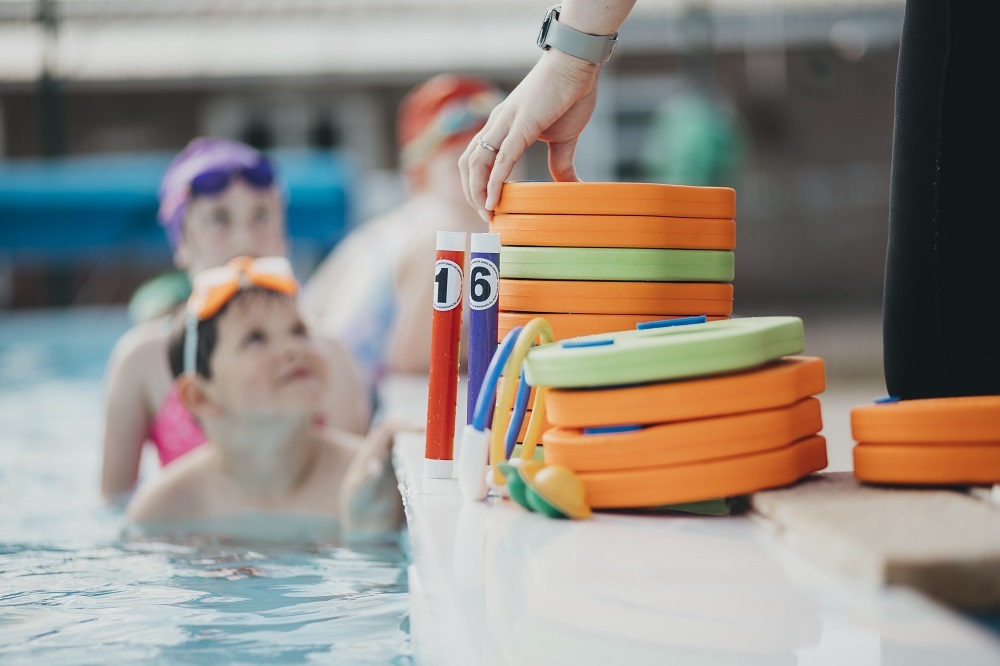 Children, young people and local communities in Lincolnshire will benefit from increased opportunities to be active, following the distribution of £324,147 of Opening Schools Facilities investment by Active Lincolnshire to seventeen schools in Lincolnshire.
The money is part of a £989k Opening School Facilities investment from the Department for Education (DfE), awarded to Active Lincolnshire, to support schools to open their facilities for local communities and pupils to use for sport and other physical activities outside the school day. The funding will support schools over the next three years with £324,147 being distributed in the first year. Funding has been distributed across all seven districts ensuring the communities most in need are reached.
| District | Funding Allocated for Year 1 |
| --- | --- |
| Boston | £50,164.65 |
| East Lindsey | £58,424.22 |
| Lincoln | £40,554.09 |
| North Kesteven | £53,830.51 |
| South Holland | £13,289.45 |
| South Kesteven | £65,960.63 |
| West Lindsey | £35,855.00 |
Schools play a vital role in encouraging children and young people to be more active. This funding will enable schools to open their facilities for children, young people and the wider community allowing access to more opportunities for local residents to be physically active, before school, after school, during weekends, evenings and school holidays.

Active Lincolnshire has worked closely with schools across Lincolnshire to develop funding bids and support projects providing more sports clubs and activity facilities to children and the wider community. Funding can last from one to three years for each school with long term sustainability being at the heart of every programme; Active Lincolnshire have worked with schools to achieve sustainable plans which will mean facilities can stay open long term. The intention is to progressively fund the majority of this first wave of facilities into the second and third year allowing them to develop the offer and ensure a tapered transition to being fully financially sustainable. Additional facilities that could benefit from this support will be highlighted and funded in year two and three.

A diverse range of facilities across the county are being supported by the funding, from increasing access to swimming for children and the local community, to developing football pitches for community sessions and increasing usage of and access to fitness suites. Schools are using the funding in a variety of ways including to purchase equipment to deliver new or additional clubs, to train employees to obtain qualifications to deliver new or additional activities and to pay for activity providers to run clubs.
Gemma Skaley, Head of Development (Physical Activity & Young People) commented:
It's fantastic to see the impact of year one of the Opening Schools Facilities investment across Lincolnshire. By taking an insight led approach we have been able to target distribution of the funding to schools in communities where need is greatest. Over the past few months, we have worked closely with all seventeen schools to develop bids and support them with the delivery of their projects.

Using our expertise, we have been able to take a custom approach to develop projects that best fit local need and advocate for innovative projects to DfE that fall on the edges of the framework; For instance the community gardening club at Stickney Church of England Primary School, which whilst not necessarily thought of as exercise in the same way as sport, is a still a great way to bring physical activity to the local community in a way that suits them.
At the core of all the projects is the goal of creating more positive experiences of physical activity for school and community users, and increasing opportunities to be active, particularly for those communities facing the greatest barriers to being active.

Example of projects which have been funded in the first year include:


The Market Rasen Church of England Primary School in West Lindsey have been awarded a grant to develop their indoor pool (the current pool has been condemned). The funding will facilitate building work to the pool surround, and new flooring and matting. Once the works are complete swimming provision will be available to pupils at the school and other schools in the area, as well as the Market Rasen Community.

Stickney Church of England Primary School, in East Lindsey have been awarded funding to develop a community garden with gardening club. While not a traditional sport, gardening can be a great way to be active and this atypical form of exercise resonates with the needs of the local residents. The club will address the lack of regular exercise for the wider community and students in a rural and very inactive area of the county.

South View Community Primary School, Crowland, South Holland have been awarded a grant to develop Key Stage 1 and 2 Swimming lessons for the school and for other community groups and schools in the area. The current pool is open but community demand has grown since the closure of Deepings Leisure Centre. The Opening School Facilities funding in year one will support the development of a new holiday swimming programme, pool maintenance and reach and rescue training.


Jo Tomlins Headteacher at South View Primary said:
I am thrilled that our South View Swimming pool is finally reaching its full potential!

After hearing about the 'Opening Schools Facilities' initiative from the DfE, and speaking at length with Active Lincolnshire, applying for funding in order to maximise the use of our pool for the local community seemed the obvious thing to do. We work very closely with Elite Sports Academy and agreed that this was a project we could approach together. Having collaborated to offer swimming lessons to a small number of non-swimmers across our school during the summer break last year, it became clear that there was a real community need for swimming facilities for our local children, and so we are delighted to be able to offer this for the next 3 years. Many of our local children missed out on learning to swim due to the pandemic and, living in an area with many dykes and rivers, this is an essential life skill we need to develop.
All projects have been tailored to the specific needs of the local community and Active Lincolnshire have utilised insight and worked with local stakeholders to identify and support communities that would most benefit from increased access to facilities to help them be more physically active. Many of the projects target communities with a higher proportion of lower socioeconomic households, lower activity levels, and areas with increased cultural diversity and rurality in order to tackle inequalities.
image top: Children enjoying swimming lessons at South View Community Primary School c/o South View Primary School