News
Let's Move Lincolnshire! Active Lincolnshire welcomes new national strategy to help get more people active by 2030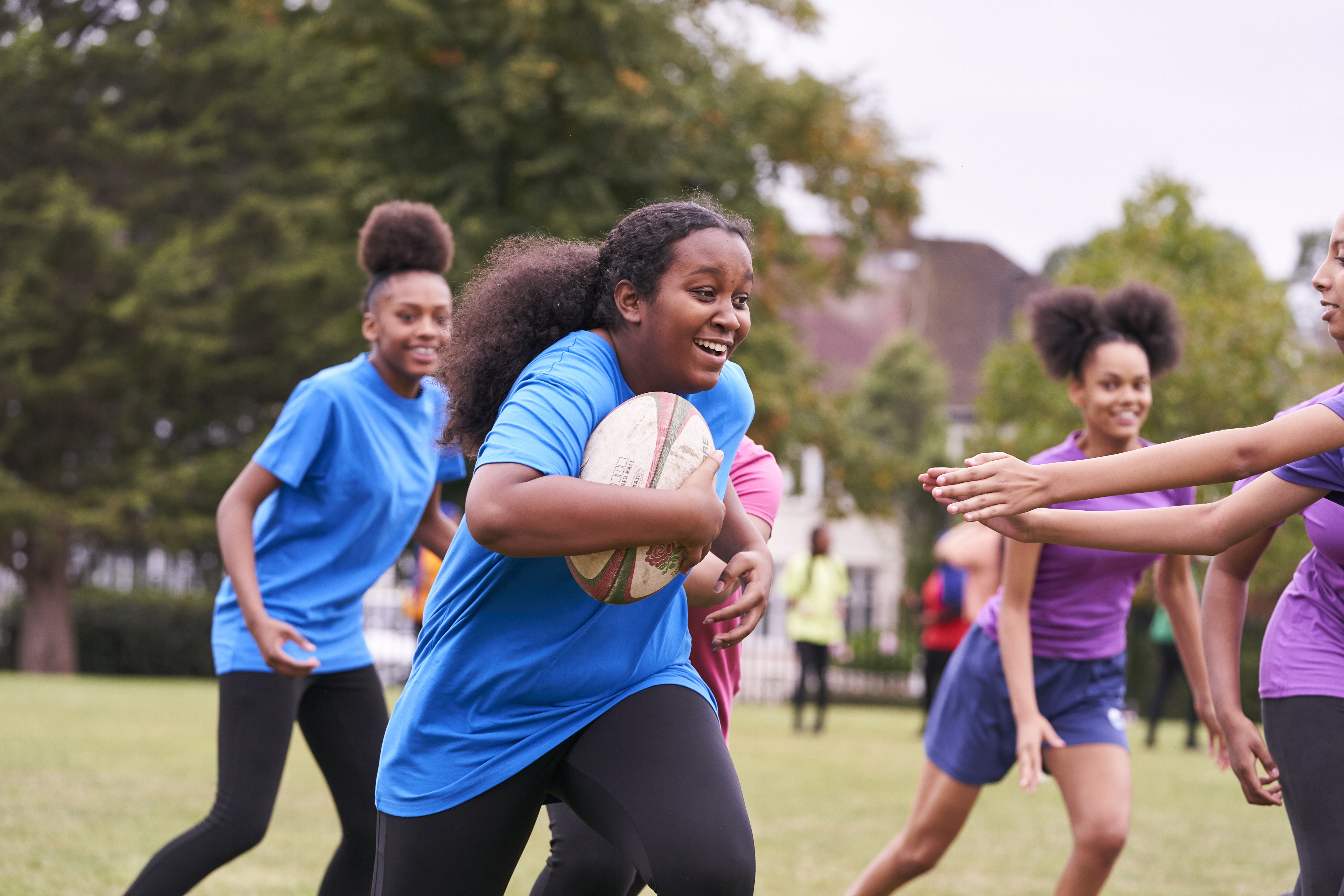 Active Lincolnshire, the local Active Partnership funded by Sport England, welcomes the Government's new national strategy to help get more people active by 2030; 'Get Active: A strategy for the future of sport and physical activity'.

This new national strategy details how the Government plan to tackle 1 in 4 adults being currently inactive, with 11 million adults doing less than 30 minutes of exercise a week, and half of the nation's children doing less than the recommended 60 minutes of exercise per day. They aim to increase national participation levels with a new National Physical Activity Taskforce from both government and the sector to drive it forward and track progress of the goals to get 2.5 million more adults and over 1 million more children active by 2030.
Locally, Active Lincolnshire spearhead the local strategy for physical activity – Let's Move Lincolnshire. Organisations and stakeholders across Lincolnshire from local authorities, planning to health and care, National Governing Bodies and physical activity providers all have a role to play in enabling more people in Lincolnshire to be more active, more often. 'Let's Move Lincolnshire' advocates for a 'whole system approach' to tackling the challenge of inactivity and increasing accessible and inclusive, relevant options to be active, recognising together we need to create the conditions for change.
Emma Tatlow, CEO of Active Lincolnshire states:
"There are so many reasons people are not meeting the guidelines of being active for 150 minutes a week. It is our role at Active Lincolnshire to help remove the barriers that exist and work with our partners to provide options for everyone to be more active.

Active Lincolnshire welcomes the new strategy, and we are encouraged that the 'Let's Move Lincolnshire' strategy already aligns with national priorities. There is a need for us to focus more efforts on behalf of those in the county who face greater barriers to participation, ensuring we engage with those who are in disadvantaged communities and who struggle to access the opportunities available to them.'"
As the county's physical activity champion, Active Lincolnshire's mission is to encourage people to be more active, specifically targeting those who face greater barriers to achieve this. The organisation delivers a range of programmes working with partners, many of which are referred to in the new government strategy.
Responding to the opportunity to better use technology to support people to be more active, Active Lincolnshire recently launched Street Tag in the county; the app is a digital platform to get people moving through virtual challenges. Over £300,00 has been invested through Opening School Facilities, with Active Lincolnshire working with schools to enable them to open their facilities (such as swimming pools, sports halls and pitches) for community use outside of school hoursWheels for Life, is a bike donation and refurbishment scheme that has been established by the charity which supports people in transport poverty with refurbished bikes and cycling accessories while also supporting the development of community hubs and upskilling local residents by training bike mechanics for the programme. All of these programmes respond to the challenges of living in a rural county like Lincolnshire and are designed and developed with an understanding of the needs of local people, bringing options to be active into daily lives.
Active Lincolnshire recently supported the set-up of Yarborough Park Run, a free way to encourage people walking or running 5k on a Saturday morning and funded the Good Boost programme at multiple locations, delivering personalised care for people with musculoskeletal conditions. Equivalent programmes have been highlighted in the new strategy highlighting the governments ambitions.
Currently 58.7% of Lincolnshire adults (Active Lives Survey 2021-22) do not meet the Chief Medical Officer Guidelines of 150 minutes of moderate intensity minutes of activity a week. 30% of those people are inactive (that is doing less than 30 minutes activity a week). Active Lincolnshire address the disparity in activity levels across places and demographics in their current strategies and are working on creating more equality of opportunity for people across the districts.
Cllr Sue Woolley, Chair of the Lincolnshire Health & Wellbeing Board, states:
"The 'Let's Move Strategy', that is the physical activity strand of the joint Health and Wellbeing strategy, is a great advocate for what the Government's new strategy has highlighted. As a group of partners and stakeholders, we are fully committed to ensuring that Lincolnshire create these conditions for change to see the county become happier, healthier and more active. We can achieve more when we work together with a shared vision and enable people to support their own health and wellbeing."

Andy Taylor, CEO of Active Partnership National Team added:
"The network of Active Partnerships welcomes 'Get Active', the Government's new strategy for sport and physical activity and the recognition of the important role that being physical active can play in improving the nation's health and wellbeing.

The network of 43 Active Partnerships takes a place-based approach to reducing inequalities using sport and physical activity. We therefore welcome the importance the strategy places on this approach, along with the recognition of the value sport and physical activity has in helping transform people's lives.

We look forward to continuing to work collaboratively across all areas of government and with our national and local partners to ensure we create a fairer, healthier nation.

Read the full government strategy here. Get Active: a strategy for the future of sport and physical activity.

Find Out More
Delve deeper into our recent related work that gives opportunities to get more people, more active, more often.