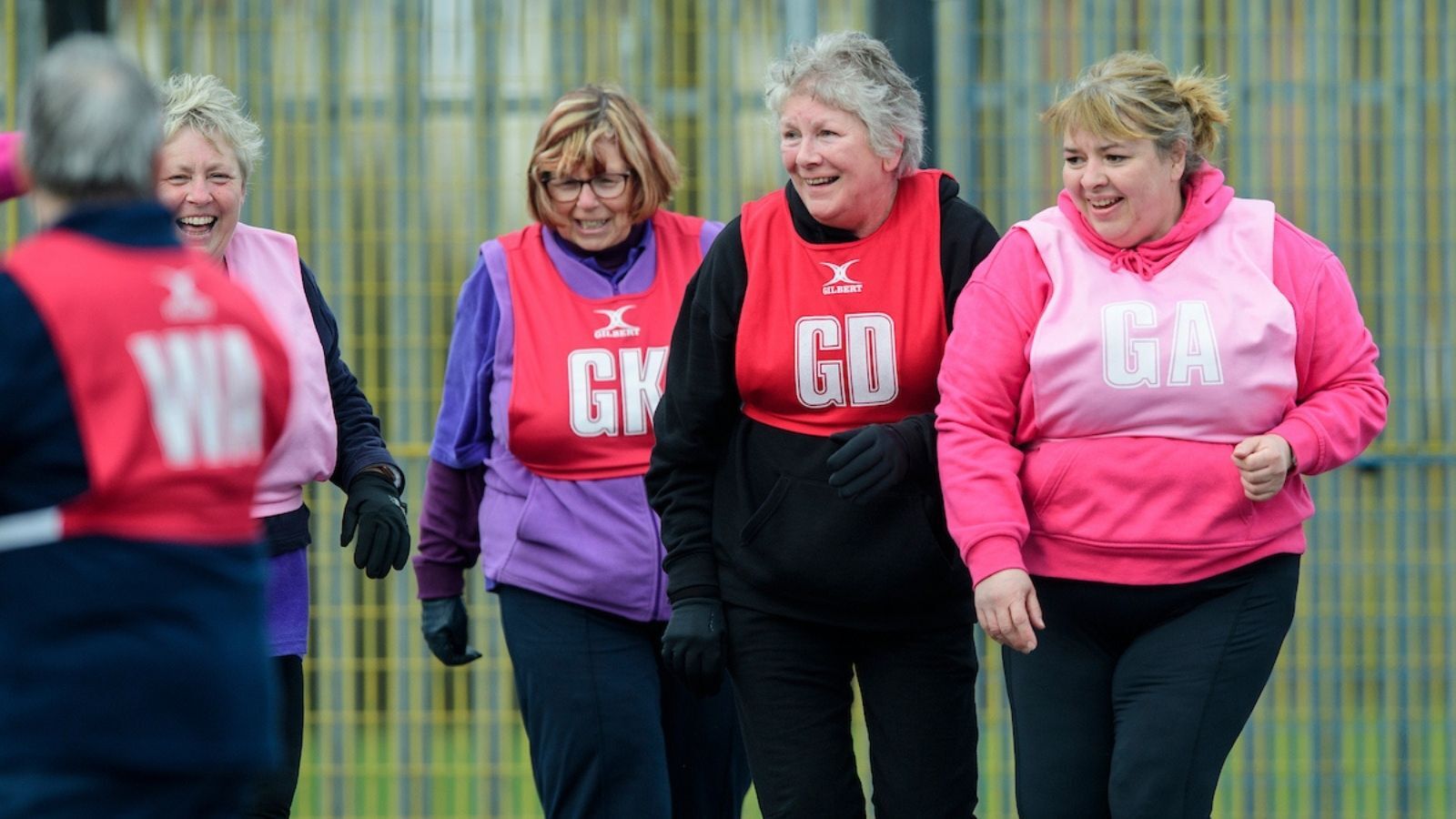 Following the phenomenal success of the Lionesses at this year's Euro's, and the impressive medal tally our women came away from the Commonwealth games with, there seems like no better time to share some of the ways in which we have supported women getting more active across Lincolnshire.
Whilst it is fantastic to see so much positive change and success in elite sport for women, there is still a lot of work to do to tackle the gender inequalities that exist for women and girls in accessing physical activity opportunities and addressing the barriers to participation that exist.
Only 55.8% of women in Lincolnshire are currently reaching the recommended levels of activity (which equates to 10,000 fewer women across the county achieving the recommended 150 minutes of activity compared to men). We are committed to increasing opportunities for women and girls in Lincolnshire to be more active and working with partners to address inequalities, breaking down barriers and sharing positive messages around getting women more active.
Pre & Post Natal
At Active Lincolnshire we are involved with a broad range of pre and post natal work. For full information visit our pre and post natal hub.

Physical Activity During Pregnancy and Beyond - Behavioural Insight Report
To better understand awareness of key guidance, perceptions of pre- and post-natal physical activity and barriers to engagement, in 2021 Active Lincolnshire commissioned Social Change UK to conduct Behavioural Insight research.
Read the summary and full report here

Funded Training Course - Award in Supporting Pre and Postnatal Clients with Exercise and Nutrition
As part of our pre and post-natal programme we work with and support physical activity providers and fitness professionals to give them the confidence and awareness they need to deliver safe activity sessions for mums-to-be and new mums. As part of this programme we are delighted to be able to offer a number of funded places on this course for fitness professionals in Lincolnshire.
Find out more & see eligibility here
Embedding Physical Activity Into The Maternity Pathway
In this blog Matt Evans, Active People and Place Manager at Active Lincolnshire, looks at how we are working with healthcare partners and the sport and physical activity sector in Lincolnshire to make it easier for pregnant women and new mums to be active.
Read the full blog here
Equality & Inclusion Research & Insights
Women are more likely to be inactive than men. Insight can help us understand the reasons why and help close the gender gap and encourage more women to be more active.
We've collated a range of research and insight focusing around engaging women.
See the insights and research here
Extra Funded Programmes

Walking Netball

As part of the Tackling Inequality Fund (TIF), we supported England Netball in Lincolnshire to facilitate Covid secure walking netball sessions. The project was focused on overcoming Covid barriers and maintaining physical activity in older women, and people with long term conditions.
Walking netball is just as it sounds, and as a slower, less intense version of the usually fast paced game, walking netball has been designed so that anyone can play it regardless of age or fitness level. It is a great gateway for inactive and less active people, to get moving again in a team sport environment.
See the programme in action and hear from some of the people involved:
For a more detailed breakdown of the project aims, structure and outcomes, read the full ROC Research report here.
Let's Move Lincolnshire: Case Studies

As part of our commitment to showcasing a diverse range of ways for people to be more active across Lincolnshire, we have created a range of case studies and blogs focused around different ways women are getting more active across Lincolnshire. Created to be quick to read and inspiring for women across the county, these articles on the Let's Move Lincolnshire website aim to help more women find a way to be active that they can get involved with.

Read Kim's story about her active pregnancy.
Explore the other stories throughout the Let's Move Lincolnshire website. Use the activity finder to discover activities anyone can take part in. The built in filters allow users to search specifically for women's only sessions, or sessions for all genders.
Regional Delivery of National Campaigns

As part of our regional role as an Active Partnership, we support the local delivery of national campaigns.

This Girl Can
This Girl Can is funded by the National Lottery and believes that there's no "right" way for women and girls to get active. It is about promoting a diverse range of activities.
Find Out More

Girls Active, Inspiration Day
Active Lincolnshire, in partnership with the Youth Sport Trust delivered a full day event on 19 May to a targeted group of Secondary Schools in Lincolnshire, as part of the Girls Active Programme.
Read the full article
This Mum Moves

Built off the back of the This Girl Can movement, This Mum Moves features specific imagery and information to support women to become, and stay more active both pre and post pregnancy.
Find Out More

We Want To Hear From You
We are always looking to find out more about groups, organisations & communities are doing throughout Lincolnshire. Get in touch to share with us the good work you are doing in your area to help get women and girls more active. Equally, if you are experiencing challenges, reach out to us; we are here to help.

If you are involved in putting on activities or events, please add them to Let's Move Lincolnshire so women and girls in our county can find them easily and start their journey to becoming more active.