News
Winners of the 2023 Lincolnshire Sport & Physical Activity Awards Announced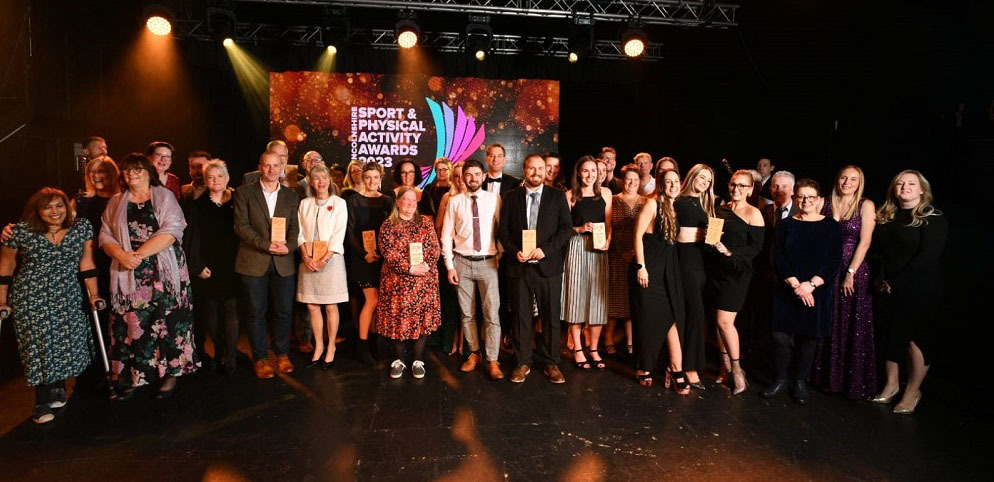 Last night (Thursday 9th November), the biggest and brightest stars championing physical activity and sport across Lincolnshire were celebrated in a glittering awards ceremony.
Organised by Active Lincolnshire and headline sponsored by Lindum, the 19th edition of the annual Lincolnshire Sport & Physical Activity Awards took place at the Engine Shed in Lincoln, bringing together an audience of around 300 passionate and inspiring individuals and organisations, to honour their incredible contribution.
The Awards were hosted by Ladi Ajayi, a sports and physical activity professional who recently featured in the BBC's Race Across the World, and Kyle Campbell, a local and international sports commentator. The duo expertly shared the heart-warming and moving stories and successes of 33 finalists, before revealing the 11 winners for 2023.
The 2023 Lincolnshire Sport & Physical Activity Award Winners:
Inclusion and Diversity Award
Sponsored by England Golf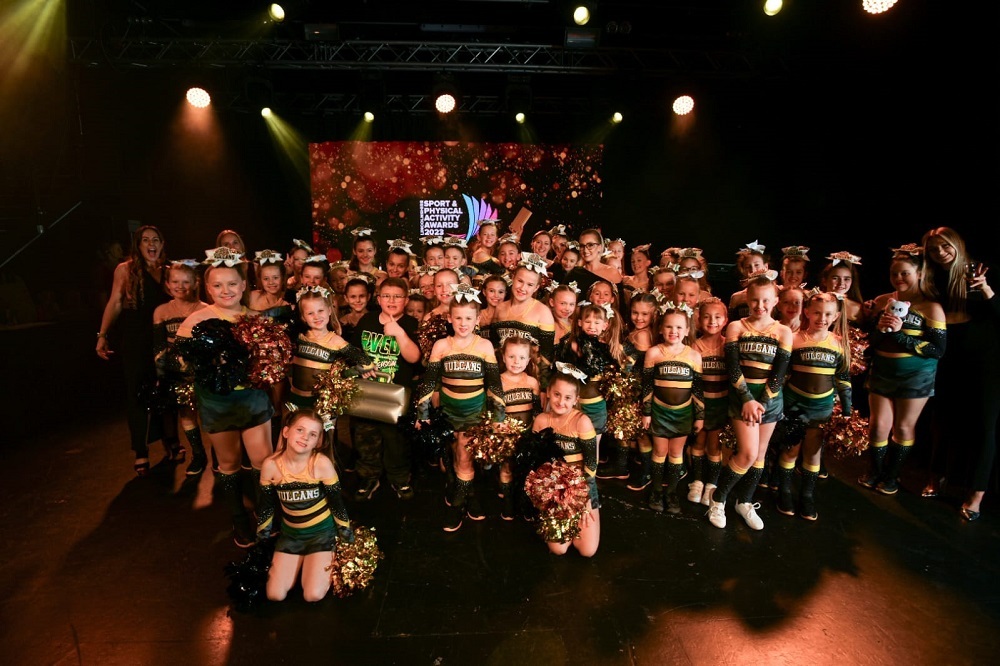 Winner: Royal Vulcans Cheer and Dance

Royal Vulcans Cheer and Dance offer children and young people the chance to participate in dance and cheerleading, improving their fitness and wellbeing in a fun, inclusive and positive environment. By recruiting experienced staff and volunteers, the club has been able to include young people with a wide range of additional needs. It works hard to enable children who find it difficult to access these kinds of activities to achieve and excel. In a short period of time the club has trained athletes, some with a huge range of needs, to compete at a national level and come away with multiple winning titles.
Active Event Award
Sponsored by University of Lincoln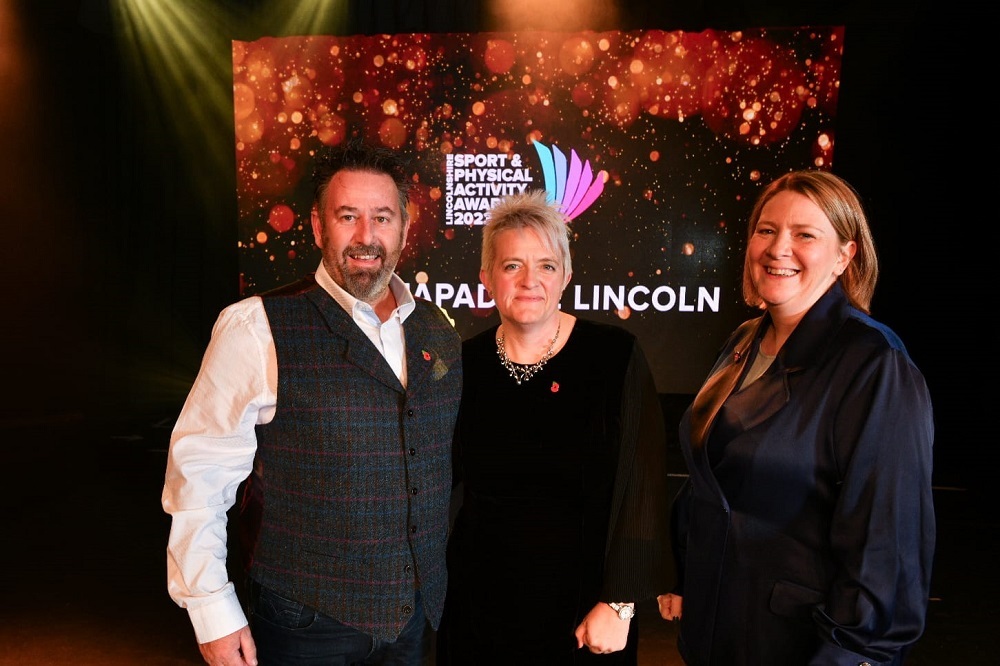 Winner: AquaPaddle Lincoln

Hannah and Mick run monthly 5km social timed paddle events through AquaPaddle UK. Prior to these events being set up in February 2023, there were very few organised events for paddlers in the area, and almost nothing for paddleboarders. An inclusive and welcoming social atmosphere means the free events have attracted a diverse group of people with a range of experiences, abilities and ages. It's helped to build a local community of paddleboarders, as well a given a chance to encourage safe practices on the water as people get out to enjoy the blue spaces of Lincolnshire.


Outstanding Service to Sport & Physical Activity Award
sponsored by Leonardo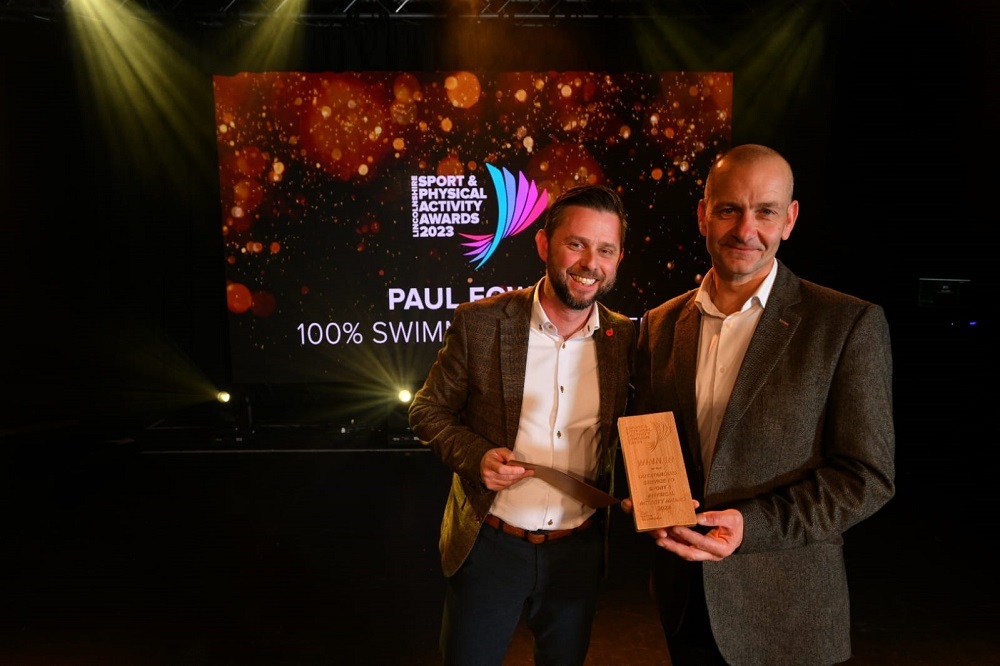 Winner: Paul Fowler
Paul Fowler established 100% Swimming and 100% Tri in 2010 to provide coaching and events for the community in Lincolnshire. Paul has been instrumental in the development of open water swimming and multisport in the county. Giving selflessly of his time, he has supported grass roots clubs, individuals new to sport, and aspiring elite and age group athletes. He has created a positive and inclusive environment that encourages participation for everyone regardless of age, gender or ability, and created free programmes to support those facing the greatest barriers.


Positive Experiences for Children and Young People Award
sponsored by Lincoln College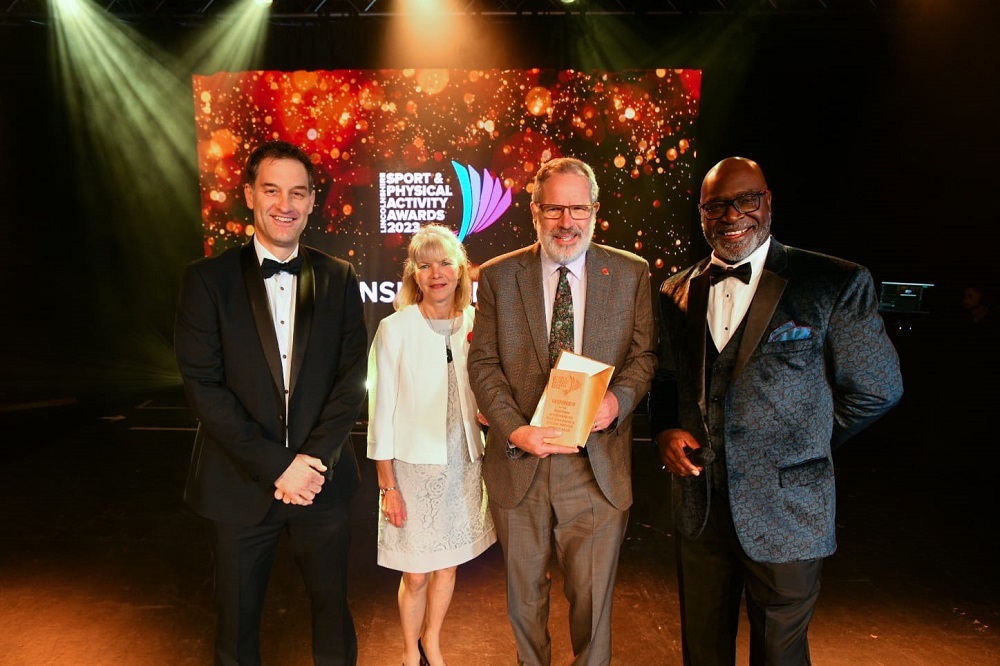 Winner: Dimension Skatepark
Dimension Skatepark charity benefits the inhabitants of Bourne and the surrounding area through provision of a multi-purpose, safe skatepark allowing for bmx, skateboarding, cycling, roller-skating / blading and scootering. The Skatepark provides a free facility for young people who might not otherwise take part in any physical activity. It is open every day of the year (weather permitting) with hundreds of users a day at weekends. Young people take pride and ownership in the facility ensuring it is kept clean and encouraging good behaviour.

Unsung Hero Award
sponsored by Better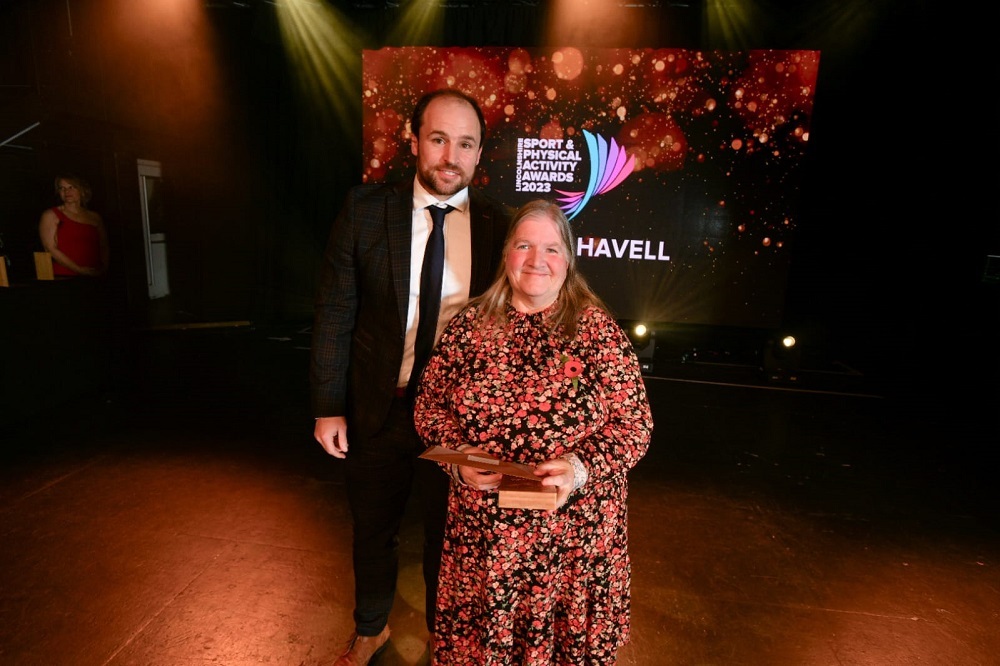 Winner: Lianne Havell (Sutton on Sea Beachcare)
Lianne founded Sutton-on-sea Beachcare with her son 7 years ago. She has worked hard to create a happy, friendship-led group of litter pickers and wildlife watchers. Volunteers benefit from walking miles along the coast, enjoying the physical and mental health benefits this brings, as well as the social aspects of being part of the group. The group have volunteers of all ages and abilities, many of whom also pick litter around their areas individually, encouraging them to get out and be active.
Impact on Health Award
sponsored by Chestnut Homes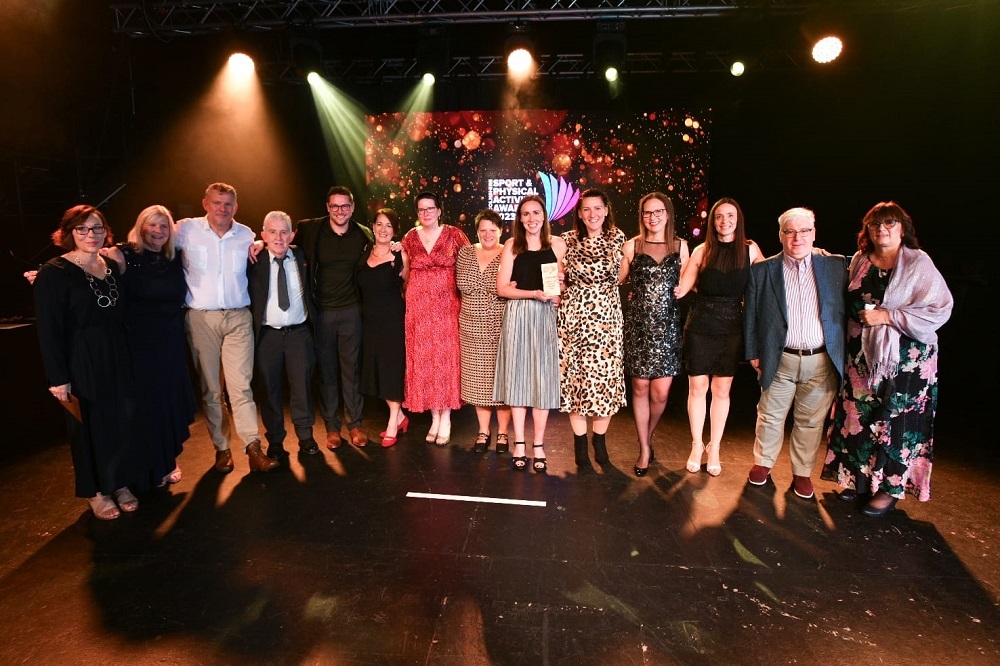 Winner: Fighting Fit
Fighting Fit is a physical activity programme which supports people living with or recovering from cancer. The programme, run by Lincoln City Foundation working with partners across the county, helps individuals to maintain or increase physical activity levels, focusing on low impact fitness designed to build back balance, posture, strength, and flexibility. Over the last 12 months, Fighting Fit has expanded across Lincolnshire and is now delivered in Lincoln, Mablethorpe, Gainsborough, Boston, Grantham and Bourne, meaning more people can access support.
Active Workplace Award
sponsored by Wright Vigar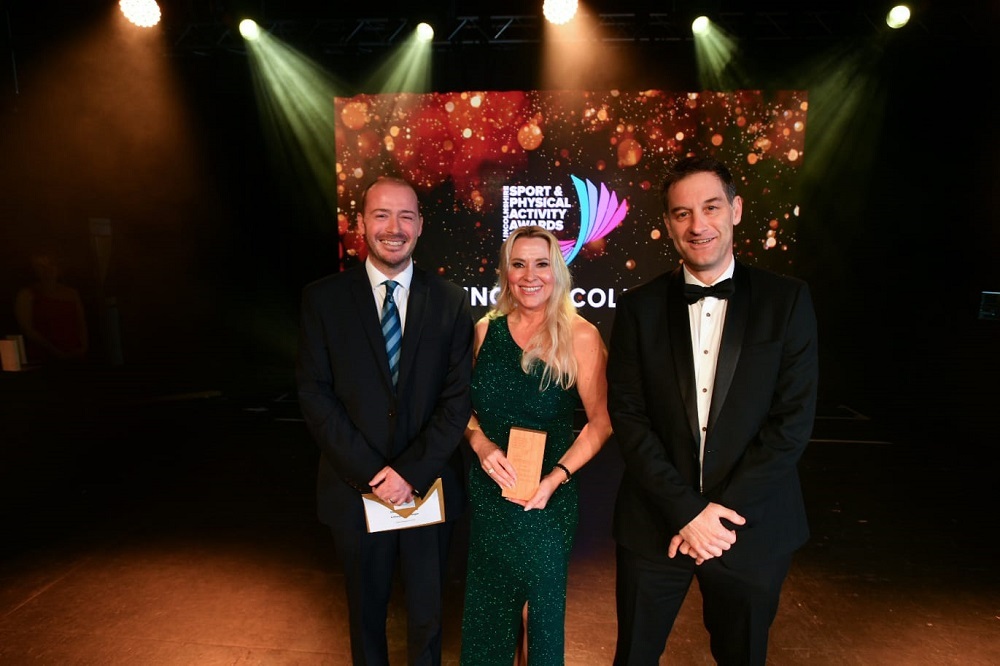 Winner: Lincoln College
Lincoln College Group's People Plan is focused on improving the physical and mental wellbeing of their people and creating a positive working environment. Supporting the plan, the College run an extensive calendar of events and healthy lifestyle promotions throughout the year, including activity sessions, awareness campaigns and an annual charity walk. An innovative new programme 'Project You' saw staff and students offered free gym memberships, free exercise, resilience and mindfulness classes and training programmes.
Active Achievement Award
sponsored by Lincolnshire Community Foundation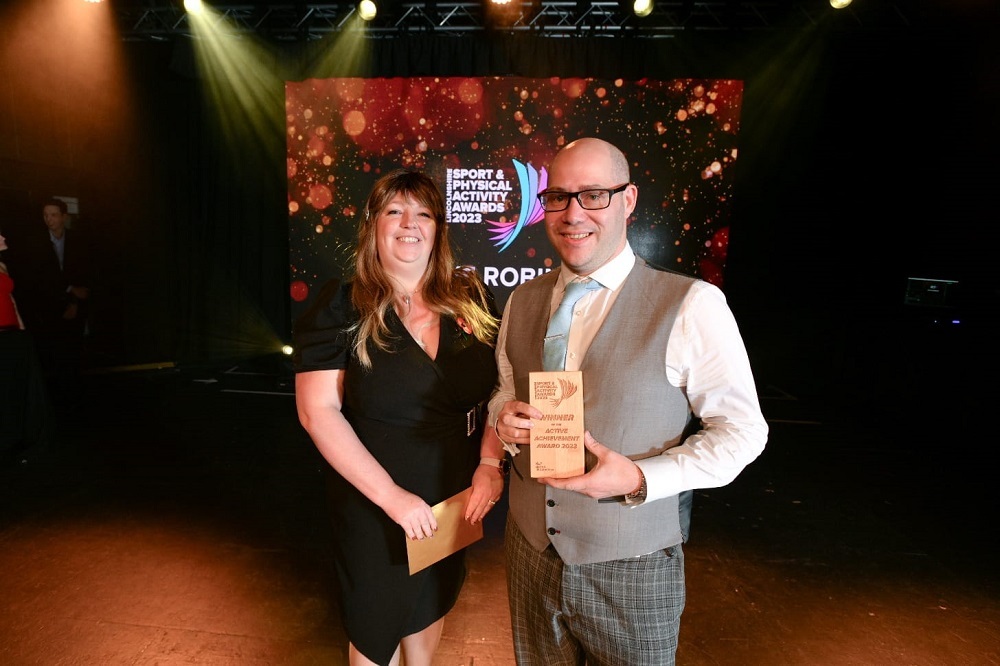 Winner: Steve Robinson
Steve Robison decided that he wanted to improve his health, setting himself an ambitious challenge of swimming 100 miles over the course of 2023. Barely able to swim ten lengths in one go, it wasn't going to be an easy feat. In July Steve achieved his target - 5 months early! He went from 19 Stone 5lb with a 51 inch waist, to 15 Stone 13lb and massively improved his fitness levels. His swimming and other activities have also helped to support his mental wellbeing during a challenging year and given him a focus to push himself further. He has now extended his goal to 200 miles by the end of 2023 - double his original target.
Active School Award
sponsored by Lincolnshire Agricultural Society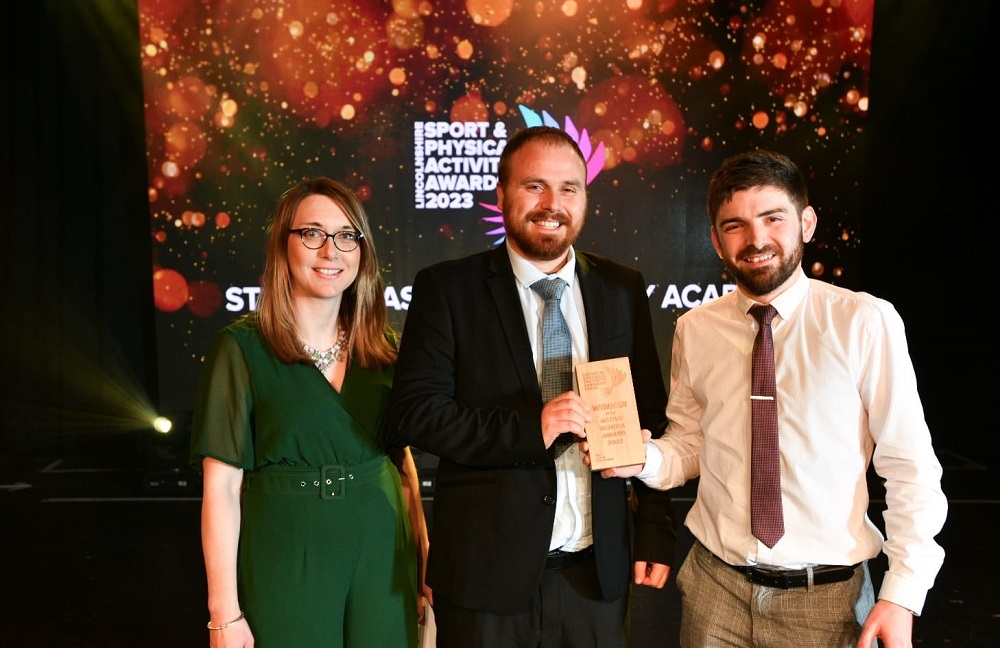 Winner: St Nicholas C.E. Primary Academy
Over the last year, St Nicholas C of E Primary Academy has made incredible improvements to their sport and physical activity offer and embedded opportunities for movement throughout the curriculum. They offer a multitude of opportunities for pupils to get active, including sports clubs, intra-school competitions, activity during collective worship, sensory circuits and active break times. The school has seen a huge increase in children taking part in sporting activity outside of school and has a new sense of sporting achievement.
Active Change Award

Sponsored by Skegness Gateway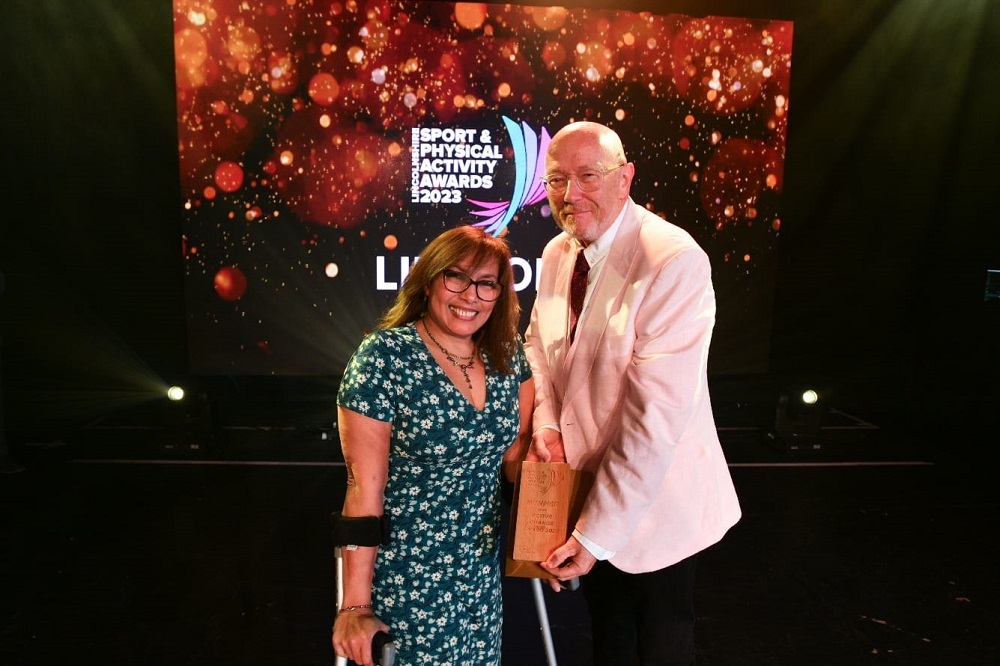 Winner: Limi Jones

Limi Jones was referred to Better Gym Sleaford's exercise on referral programme to improve her fitness and lose weight. Her disability has meant her fitness journey had previously been sporadic and she felt nervous about attending the gym environment. Limi overcame her fears to attend consistently, improving her fitness and her mental wellbeing in the process. Limi can fall over a lot due to her disability, but exercising has given her better awareness of her muscles which means she is now able to stop herself falling when she stumbles.
Active Club Award
sponsored by Street Tag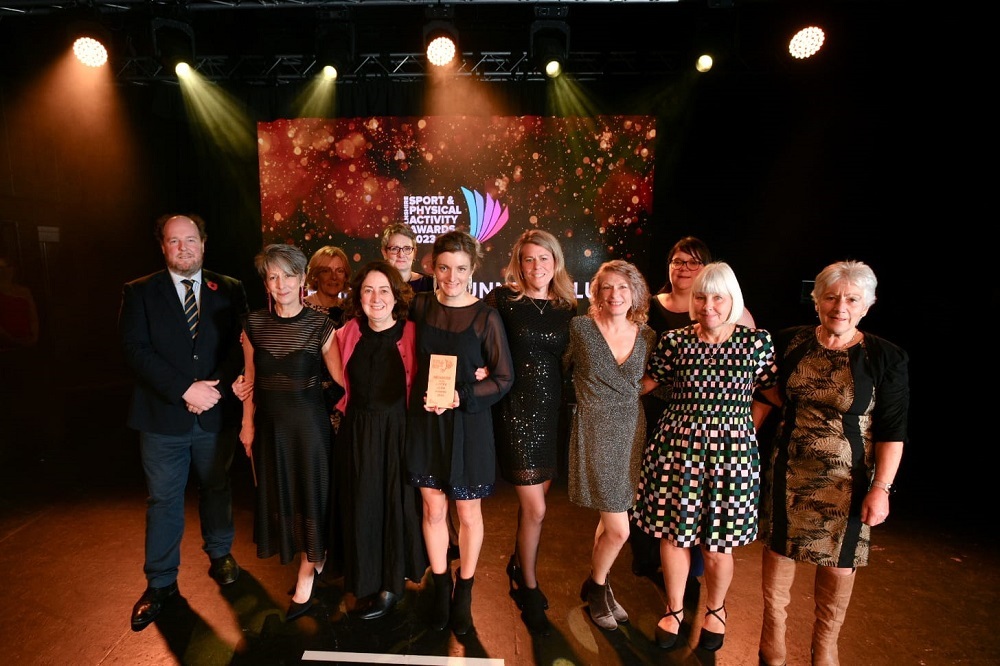 Winner: Pink Ladies Running Club
Set up in 2010, Pink Ladies was Lincolnshire's first social & empowering run club for women. Their philosophy is to encourage and support women of all ages and abilities to run together in a safe, fun and nurturing way. From their start with just 10 ladies, the club has now grown to over 300 runners including over 80 beginners. Kate Trollone, a UK Athletics Running Coach & Pilates instructor, provides expert guidance in weekly run sessions, strength training classes as well as online videos for women with busy lives who can't join the sessions in person.
From unsung heroes of grassroots sports clubs and volunteers who give up their time to support others to be active, to businesses and organisations creating opportunities to allow people facing the greatest barriers to be active to participate, last night's celebration truly recognised the commitment and passion of those constantly working to proudly contribute towards the health and wellbeing of Lincolnshire's residents through sport and physical activity.
The much-loved annual Lincolnshire Sport & Physical Activity Awards recognise the positive impact physical activity has on people's lives in the county and celebrate those who actively contribute towards and support that agenda.
Topping 2022's event, this year saw the largest number of nominations submitted to the Active Lincolnshire team in recent years. Across the projects, activities, and achievements highlighted in the heart-warming nominations, a real variety and diversity shone through.
Emma Tatlow, CEO of Active Lincolnshire said:
"What an incredible night! The awards are always a highlight in the Lincolnshire sport and physical activity calendar, the atmosphere last night was so full of celebration, admiration and appreciation. All of our finalists this year have gone above and beyond to champion the countless benefits that are to be found in being active and getting moving.
"A huge congratulations to all our finalists and of course the winners that were crowned for 2023. Your stories, efforts and unbridled dedication to your causes are outstanding. The work that was celebrated last night truly is a testament to what is going on across the county in supporting people to be active.
"These awards aren't just a one-night celebration. While they provide an opportunity to honour just some of the individuals, groups and organisations whose dedication and commitment are enabling others to enjoy the benefits of physical activity they also positively promote the importance of physical activity to the health, well-being and vitality of the people of Lincolnshire, and how by working together we can all achieve more and provide more options for everyone to be active."
This year's winners and finalists reflect the diverse range of opportunities to be active in Lincolnshire, with an ever-increasing number of activities just waiting to be discovered on 'our' doorstep with paddleboarding, skateboarding, mountain biking and litter picking featuring alongside more traditional sports in the nominations. The wide range of activities showcased across all of the categories this year shone a spotlight on how people across the county are getting active in new ways.
One thing that soon became apparent to the panel of independent judges, when deliberating over the 2023's nominations, was the clear dedication to the positive benefits activity has on our mental health, with many working hard to promote and support participants' mental well-being through physical activity or having transformed their own mental health through taking part in sport or being active.
Lindum MD, Freddie Chambers, commented:
"These awards are a fantastic opportunity to celebrate the unsung heroes of Lincolnshire's grassroots and school sports communities. As an industry which relies on the physical capability of employees in active roles, we are huge advocates of the way sport can support fitness and mental well-being while helping to instil teamwork in participants. Lindum has a long history of supporting local sports groups and has been the headline sponsor of Lincolnshire Tennis for a number of years."

See the full list of finalists here.