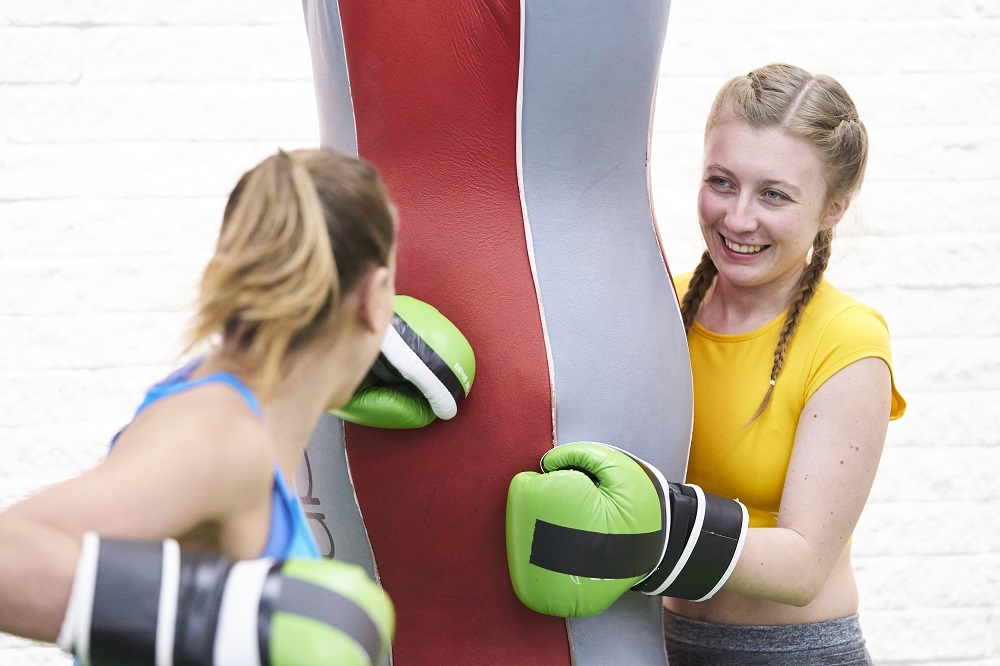 At the end of March, Active Lincolnshire and the Physical Activity & Sport, Equality Diversity & Inclusion Advisory Group hosted our first workshop exploring the topics of periods, pregnancy and the menopause. Representatives from organisations around Lincolnshire came together to discuss the challenges and barriers that women face, as well as looking at how to successfully support women and girls to enable greater participation in sport and physical activity.
We were delighted to welcome Women in Sport CEO Stephanie Hilborne OBE, who introduced some of the work they are doing to support women at various life stages. Stephanie began by talking about the Big Sister project, which aims to empower and support teenage girls to find joy in sport, exercise and physical activity during puberty and their teenage years. She looked at the issues that face teenage girls, from physical and mental health, to body image and happiness, and how girls can be supported through more engagement in sport, exercise and physical activity. She also discussed why teenage girls were much more likely to stop feeling sporty after primary school and disengage in their teens, and what can be done to help support girls to enjoy the benefits of sport, including the importance of normalising periods and talking openly about them.
Stephanie then discussed Women in Sport's focus on midlife and supporting women to be active during the menopause. 84% of inactive women at this life stage, want to be more active. Stephanie outlined some of the barriers to being active that women face, and how we can work to create a positive environment to encourage women to feel confident taking part in physical activity.
We must generate a sense of possibility and relevance to help women to take the first step.

Donna Sutton, Health & Wellbeing Lead at Active Lincolnshire talked to event attendees about physical activity in pregnancy and beyond. Donna explained the health benefits of being active for expectant and new mums, and looked at a few of the perceptions and misconceptions about activity in pregnancy that can act as a barrier to some women.
There are more health risks associated with being inactive during pregnancy than being active
Donna also discussed the work we are doing as part of the Active Mums Lincolnshire programme, from helping healthcare professionals to feel confident to have conversations about physical activity, to upskilling the physical activity workforce to deliver activities to pre and postnatal women.

The event inspired some interesting conversations among participants, and hopefully has led to some useful actions that will be implemented. Event attendees were invited to share what they will start doing, what they will stop doing and what they will continue to do to support women and girls to be active.
Ideas and suggestions from the group included:
Offering free period products in their facilities
Increasing team awareness on the menopause
Creating a company menopause policy and including sport and exercise in a pilot menopause project
Feedback included:
"Very interesting to learn about the stats affecting young girls and women because of the natural processes we go through".
"It was good to gain more information for a better understanding of menopause, and sharing experiences on periods - gaining new ideas to take back and share with our wider teams"
You can find the full presentation slides from the event here.
If you'd like to know more about our pre and postnatal programme of work get in touch with Donna Sutton.
If you'd like to know more about the Equality Diversity & Inclusion Advisory Group please get in touch with Ian Brown.