Blogs
Winter WheelPower and staying active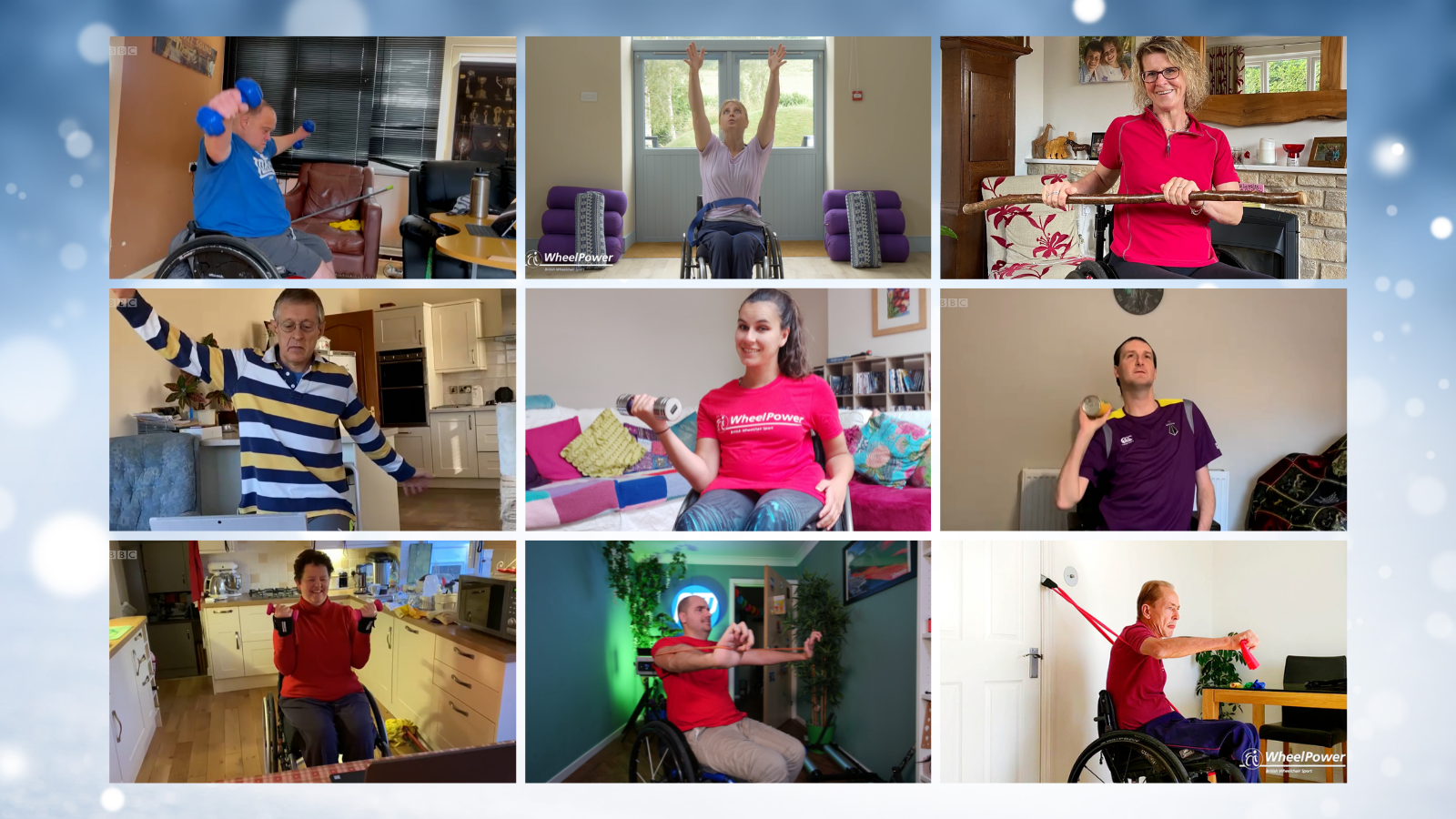 This winter, WheelPower is helping wheelchair users to stay active and maintain their physical fitness with a fantastic selection of online resources.
WheelPower is a national charity for wheelchair sport that have been providing opportunities for disabled people to play sport and lead healthy active lives for over 70 years.
From first-timers to Paralympic medalists, they support and promote participation in physical activity and sport at all levels, and to date have supported over 62 thousand disabled people across the country.
This winter, WheelPower are continuing to support wheelchair users to keep active and have set up an extensive library of online resources.
With live zoom classes to sign up to, workout videos to watch, and free exercise equipment to all help you along the way, there is no better time to join the movement.
Head of Sport, Emily Weller, said: "During the winter period it can be more difficult for disabled people to maintain their fitness and access physical activity. The change in the weather and the dark evenings mean that we all spend more time at home and are looking for new ways to exercise. This winter we are delighted to reintroduce you to the online resources from WheelPower, to help you get through the next few months."
The Live Online Exercise Classes run three times a week via Zoom and are free to join. The charity also offers over 35 online workout videos that can be watched anywhere, anytime via their YouTube channel.
Find out more about WheelPower's Winter Workouts here.
WheelPower has also gifted over 700 sets of resistance bands to disabled people in the UK, and as we head into the winter months continue to welcome your applications.
The resistance bands can open up a whole new world of exercise for disabled people and people in wheelchairs, and have been proven to provide much joy for those who have benefitted from the scheme so far.
Be part of the movement and get active this winter with a new set of bands from WheelPower.
Inspired to read more?
Discover more about what Active Lincolnshire do to keep sport and physical activity inclusive, and our programmes to get involved.