Blogs
The positive power of sport and physical activity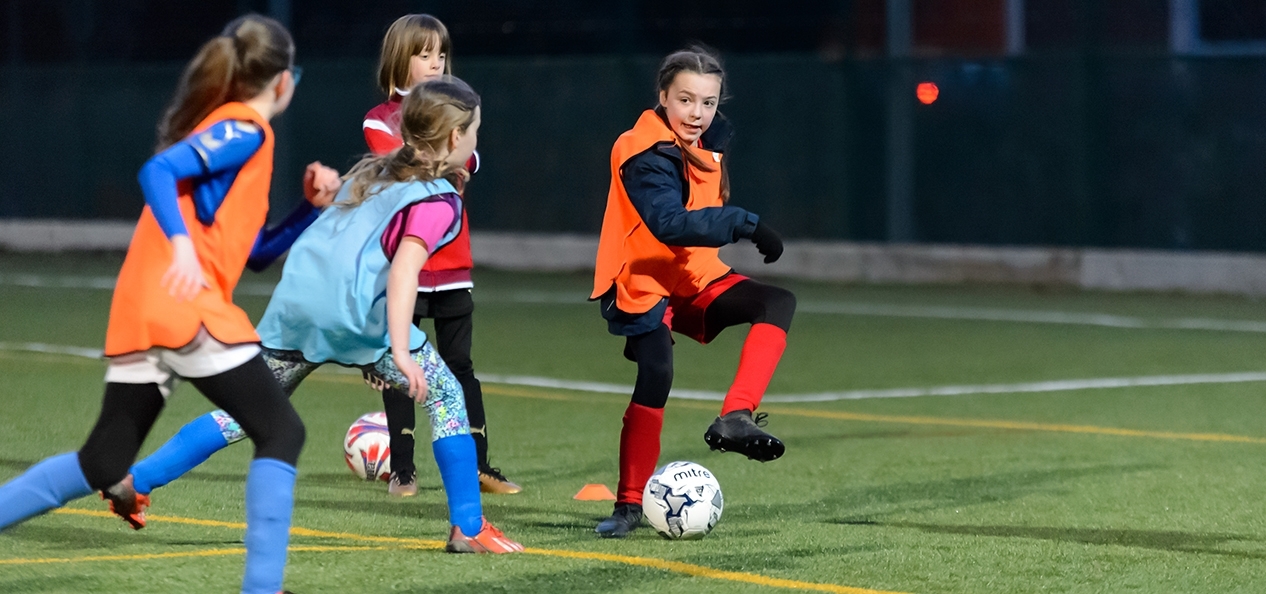 From watching team GB athlete's Tom Dean and Duncan Scott take gold and silver in the 200m freestyle, Tunisia's Hafnaoui win a completely unexpected gold in men's 400 freestyle and witnessing Tom Daley finally clinch his first gold medal in diving alongside his synchro partner Matty Lee. To the anguish of seeing Bradley Sinden, and Lauren Williams miss out on gold medal and Bianca Walkden on silver in Taekwondo in the last few moments their fights, the Tokyo Olympics has delivered some joyous, wonderful and emotional moments of sport so far.
True feats of dedication, commitment and love of the sport, by both the Olympians competing and the support networks behind the scenes that ensure their success. The coaches by their side and the families back home that weren't able to be there in person and the record six mothers who made it on the GB team who had to leave their young families at home to chase their dreams. Including GB's archer Naomi Folkard who had to express 80 bottles of breastmilk for her five-month-old baby Emily, who had to stay behind in the UK.
We are also very proud to have athletes from Lincolnshire competing at Tokyo including: a former Kesteven and Grantham Girls' School student Shona McCallin who represents Great Britain on the hockey team and Sam Atkin, who has has represented Lincoln Wellington, Cleethorpes and Grimsby Harriers, now on the track at Tokyo in the 10,000m. And in the Para-Olympics we have Grimsby-born Hollie Arnold in the F46 javelin and Victoria Rumary competing for the Para-archery team.
The effects of Covid have created a unique Olympic Games, yet the success seems all the sweeter for it. GB's Tom Pidcock recovering from the broken collarbone he received after being hit by a car in May absolutely dominating the cross-country bike to win gold and Alex Yee claiming a silver medal in the triathlon in his first Olympics were also moments to be cherished by both the athletes, their families and all the people watching back home in the UK.
The fascination of watching 12 and 13 year old's compete in table tennis and skateboarding (including GB athlete Sky Brown) to 66 year old equestrian athlete, Mary Hanna, from Australia competing in her sixth Olympics, proving that age really is just a number.
Sport has the ability to unite people, create commonality and generate happiness, even for those who are not participating. As we spectate from our couches we go through the emotions with the athletes, sharing for a brief moment their hopes and dreams and willing them on with our collective thoughts. Watching sports we may have never participated in or even seen before, we feel elated as they achieve success and moments of despair when they fall short of their goals.
These are the moments that inspire us and encourage us to be braver, to try harder and to believe that we too can overcome barriers and create success in our lives. To give a new sport or activity a go ourselves or encourage our children to attempt a new challenge and support them in times of adversity. This is the Olympic spirit, and it burns brightly for 17 days, but it is our responsibility to maintain that flame in ourselves and protect it in those we care for, in all the days that come after.
Active Lincolnshire wants everyone in Lincolnshire to have the option and opportunity to be physically active every day. We work with partners to create opportunities for participation and strive to remove barriers.
To help better showcase the options to be active across the county, we will be launching a brand-new online Club & Activity Finder. The new website and activity finder will provide information about local clubs and activities available in Lincolnshire. Clubs, leisure providers and activity providers can use the platform for free to list your sessions, and the people of Lincolnshire inspired by the Olympics will be able to find activities they enjoy or perhaps find something new to try.
To read more about this new activity finder click here.