News
Physical Activity Training Supports people to live longer and better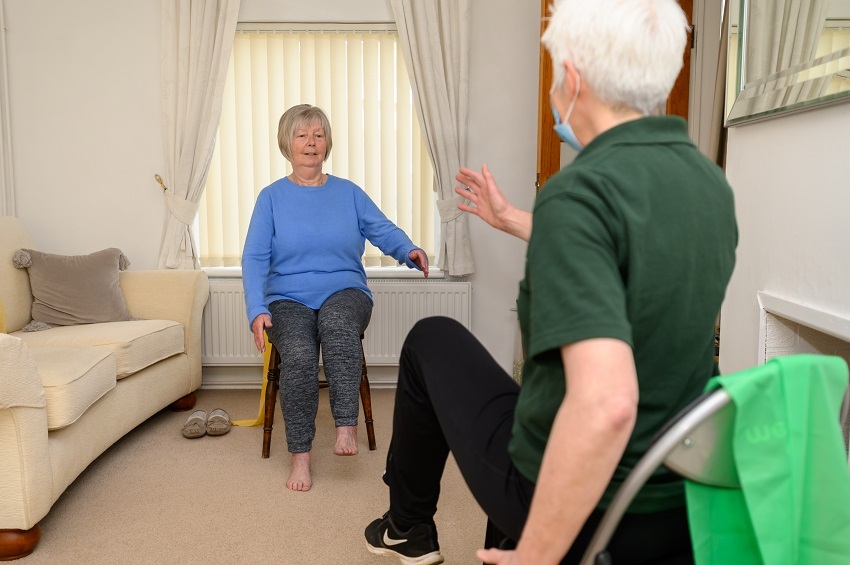 Health and care professionals from across Lincolnshire are joining Active Lincolnshire and partners in a growing movement to get more people more active more often to help with the management of long-term health conditions.

Practice nurses, occupational therapists, mental health practitioners, physiotherapists and health coaches were amongst a cohort of 26 health and care professionals attending the latest online Physical Activity Clinical Champions (PACC) training co-ordinated by Active Lincolnshire.

The PACC training is part of the Moving Healthcare Professionals programme led by the Office for Health Improvement and Disparities (OHID) and Sport England, and aims to increase the knowledge, skills and confidence of healthcare professionals in promoting activity to patients.


Active Lincolnshire's Health and Communities Manager, Rachel Edwards, said:
"The evidence shows that there isn't much that physical activity can't help with when it comes to our physical and mental health and those who are the least active have the most to gain."
According to Sport England and OHID, the absence of physical activity across the training spectrum for healthcare professionals has been a major blocker in normalising conversations about physical activity in healthcare settings, alongside perceptions of the time available to incorporate conversations in practice and concerns about risk.
But the opportunity to make a difference is huge. If one in four of the inactive population received and acted on advice from their healthcare professional there would be 2.9 million less inactive adults in England who would be gaining the benefits of moving more.
With an increasing number of people living with and managing long-term conditions and the strong evidence base for physical activity as a prevention and treatment tool it is important that healthcare professionals have the knowledge, skills and confidence to have physical activity conversations with patients.
Cllr Sue Woolley, Chairman of the Lincolnshire Health and Wellbeing Board, added:
"This programme led by Active Lincolnshire is one example of how organisations and partners are working together in a joined-up approach to support people to live healthier lives. The Health and Wellbeing Board and Integrated Care Partnership are committed to working together. And physical activity is an important part of the prevention agenda."
Simon Farmery a physical healthcare practitioner and paramedic with Lincolnshire Partnership NHS Foundation Trust who attended the PACC training commented:
"There's lots of things that everyone can do that involves little changes, and this includes making time as professionals to have conversations about physical activity with patients and encouraging them to start thinking about what they can do and then build this into their daily routine. It's about starting small - reducing the time you spend sitting and increasing your time standing – and thinking about what you can do, not what you can't. And always remember that the best form of exercise is the one you enjoy!"
Health Professionals can find information and resources to help them support the people they work with to be active on our Knowledge Hub for Health & Care Professionals as well as signing up to the monthly Health & Care professionals newsletter (see the link below).
Advice on moving more and opportunities to get active can be found on The Let's Move Lincolnshire website
Health & Care Professionals Newsletter
Connecting health & physical activity in Lincolnshire. Sign up to our regular Health & Care Professionals Newsletter to receive advice, insight, case studies and news direct to your inbox each month.