News
New Chair and Trustees Broaden Active Lincolnshire's Board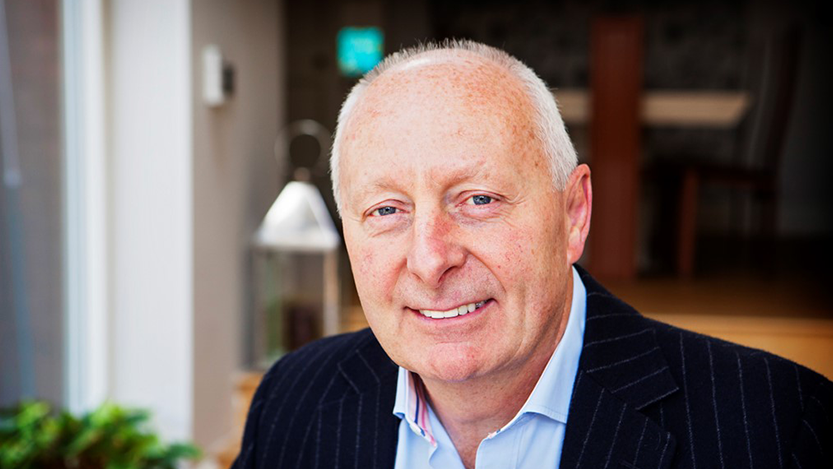 Paul Barron CBE D.Sc. has been appointed as the new Chair of Active Lincolnshire. Paul becomes the fourth new member of the board this year joining alongside Neal Juster, Michael Morris and Sarah-Jane Mills who together complete the eleven strong board that supports the charities core work.
The outgoing Chair, Mark Locking, Principal and CEO of Lincoln College held the role for three years and led the charity through a significant time, including responding to the impact of the pandemic and securing a five-year funding agreement with Sport England.
Paul brings vast management and business experience to Active Lincolnshire, from a range of organisations, along with a keen interest in walking football, tennis, going to the gym and living an active and healthy lifestyle. Having worked his way through the ranks Paul became the Managing Director at Ruston Gas Turbines and Napier Turbochargers for 15 years before being appointed as the CEO of NATS (National Air Traffic Service) in 2004. Paul has since continued to work with organisations to help them develop and reach their full potential, firstly through Human Alchemy, a consultancy run with his wife Dawn Barron, and now through private consultancy, speaking engagements and mentoring as a qualified NLP Practitioner.
Paul Barron said:
"I am honoured to be joining the board and team at Active Lincolnshire. With a clear focus on promoting the positive power of sport and physical activity, and the benefits that come with it, this role is an opportunity to help support and guide a charity that delivers real impact for the residents of Lincolnshire.

I am looking forward to working alongside a high calibre and passionate board of Trustees, that have a diverse range of backgrounds, professional experience and interests.

Active Lincolnshire are uniquely placed to be able to influence and collaborate with partners across the county while also supporting and championing the physical activity workforce across the county."
With Neal, Michael and Sarah joining the board, Active Lincolnshire expands its diversity and knowledge across education, mental health, rehabilitation and health and wellbeing remits.
Neal brings a wealth of experience as the Vice Chancellor of the University of Lincoln while also leading the Greater Lincolnshire Local Enterprise Partnership as their Chair.
Michael founded Tonic Health, a Spalding based health and well-being charity and has a background in sports massage and rehabilitation and will contribute valuable insight on linking physical activity with mental health and wellbeing, as well as understanding the needs of communities in the south of the county.
Sarah Jane represents the NHS Lincolnshire Integrated Care Board and is the Director for Primary Care and Community and Social Value. Connecting health with physical activity is a core strand of the Let's Move Lincolnshire strategy and Sarah Jane's insight will be invaluable in broadening the reach and representation of Active Lincolnshire.
Active Lincolnshire Chief Executive, Emma Tatlow said:
"We are delighted to have new Trustees join the Board, bringing a range of expertise and experience from across the county. Paul brings a wealth of experience and expertise to lead our Board and support us in our mission to get more people, more active, more often.

It is an exciting time in Active Lincolnshire's development following the launch of Let's Move Lincolnshire, the county's physical activity strategy as we strive towards a collaborative approach to supporting and championing the physical activity sector, ensuring we are representing the diversity of Lincolnshire and promoting a varied and inclusive sport and physical activity offer to enhance the physical and mental wellbeing of people across the county."
The Active Lincolnshire Board are volunteers who commit their time to supporting the strategic direction of the charity, ensuring good governance and compliance, and help raise awareness of Active Lincolnshire across their own personal and professional networks. The Board are committed to tackling the inequalities that exist in sport and physical activity.