Team News
Jaguars Wheelchair Basketball team competing in National Finals!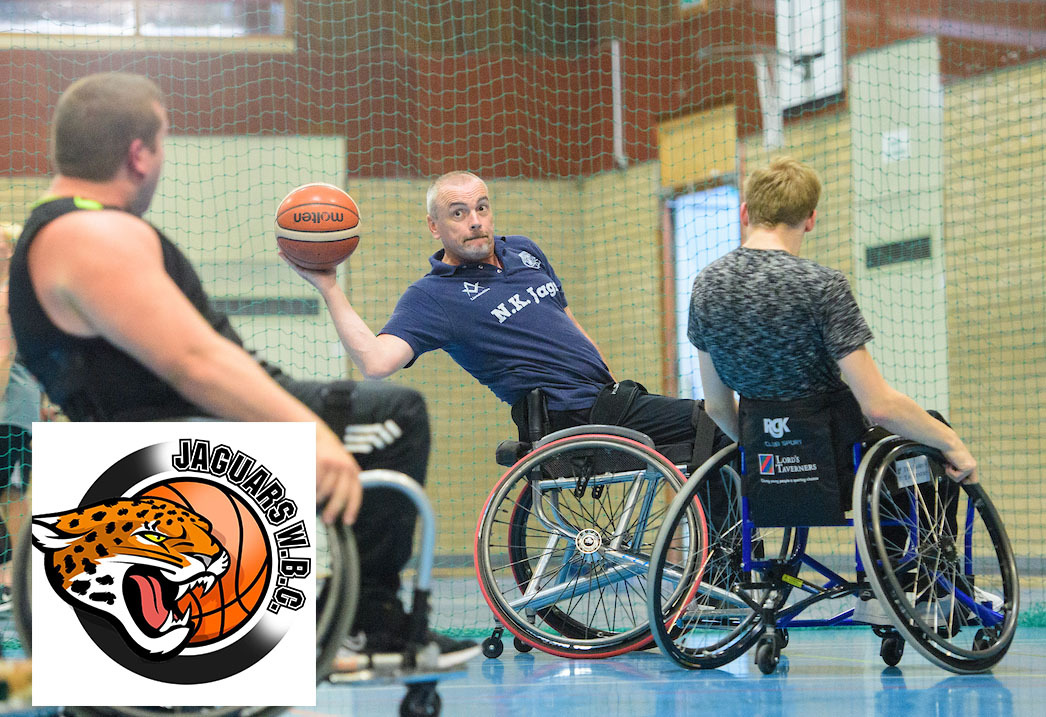 Active Lincolnshire staff members, Ian Brown (Equality, Diversity & Inclusion Manager), and Angus Drew and Richard Sargent who work on our Wheelchair Sports Programme, take to the court this weekend (Saturday 20th & Sunday 21st May) with local wheelchair basketball team Jaguars in the National Championship Finals 2022/23.
They will be competing to win the first division at the Championship Finals which will be held at the National Basketball Performance Centre in Manchester. The team have had a successful season winning all 14 of their league games in the 1st division South to gain a place in the finals, averaging 84 points a game whilst only conceding 48 points a game. Fellow Lincolnshire teammates are; James Hazzell, Joe Bestwick & Simon West.
Jaguars also have their second team competing for the 3rd Division title at the Championship Finals after winning their 10 games this season, averaging 60 points a game whilst only conceding 33 points a game. Competing will be Lincolnshire players Alister Hargraves, Ross Watchus, Kieran Tscherniawsky, David Argyle, Simon West, Anya Darlow and Dane Tscherniawsky.
Jaguars play at Newark and have satellite clubs at One NK, North Kesteven and Meridian, Louth as well as monthly sessions taking place in Market Rasen. The club have recently received a grant from the Together Fund to develop the sessions in Market Rasen, bringing wheelchair basketball to new players in the county.
Ian Brown, Chairman, head coach and player said:
"This is a first for the Jaguars with both teams undefeated and at the playoffs together, on paper we should win but nothing is guaranteed. I'm proud of the club and excited to be able to play a sport that I love with such a great team."
Jaguars WBC was formed in 1995 in Nottingham and then moved to Newark and are now the premier club in the East Midlands, pre-covid they had a women's, junior and three mixed senior teams. Find out more about the club on their facebook page.
Congratulations to the club for making it to the National finals - we'd like to wish both teams good luck!
Find out more about Active Lincolnshire's Wheelchair Sports Programme here.
UPDATE 22nd May
Congratulation to Jaguars who won their games to become Division 1 champions at the finals!