News
Search is on for 2,022 Inspiring Batonbearers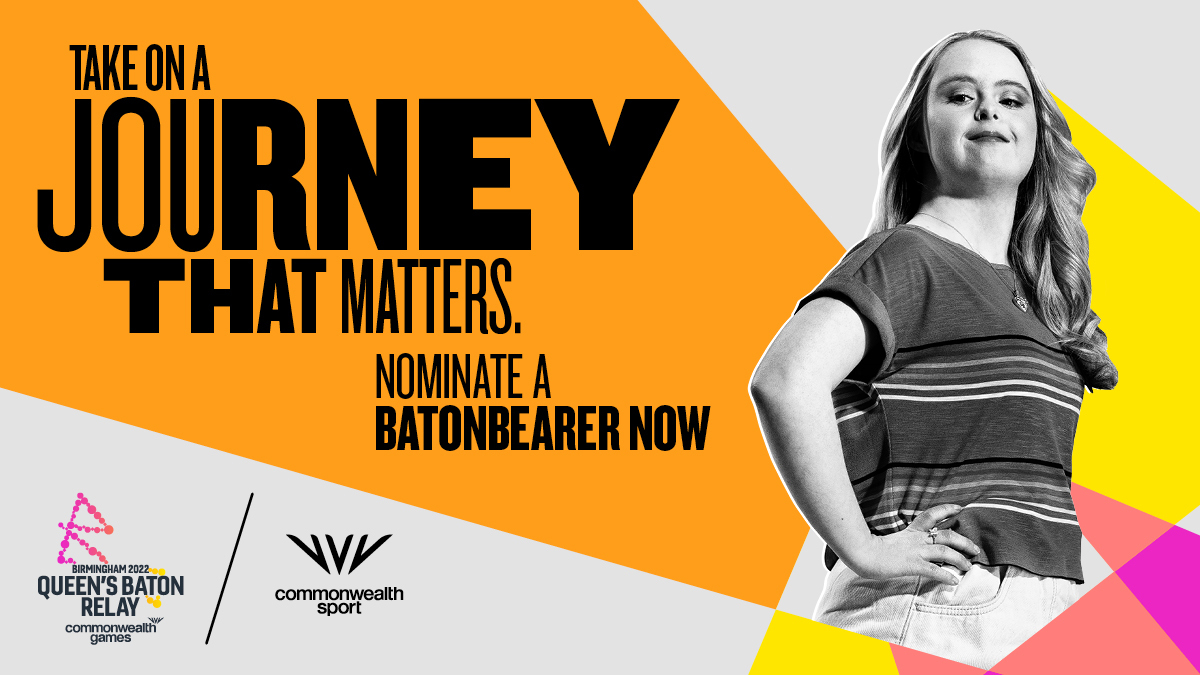 The Birmingham 2022 Commonwealth Games is looking to find 2,022 Batonbearers for the Birmingham 2022 Queen's Baton Relay in England, and Active Lincolnshire is encouraging entries from across the county.
The Queen's Baton Relay is a Games tradition that builds anticipation for the forthcoming Games by celebrating, connecting, and exciting communities across the Commonwealth and shining a light on untold stories and unsung local heroes from the places it visits.
Batonbearers will play a significant role in the Queen's Baton Relay when it returns to England this summer, taking on the once-in-a-lifetime opportunity to carry the Queen's Baton in their region during the final build-up to the Birmingham 2022 Commonwealth Games.
People are encouraged to nominate those who are always willing to take on a challenge, have a unique and inspiring story, are a figure of inspiration who positively challenges others to achieve their best, or is passionate about making a positive impact within their community.
The Queen's Baton Relay will travel to every region in England before arriving at the Opening Ceremony of the Commonwealth Games on 28 July 2022.

Nominations can be made by visiting the Birmingham 2022 website and submitting 100 words or less on how the nominee is making a difference in their community and why they deserve to take on this once-in-a-lifetime opportunity.
Let's take it on, together. Nominate a local hero to be a Batonbearer in England.
Nomination Timeline
11 January 2022: Nominations Open
14 February 2022: Nominations Close
March 2022: Panel Review
April 2022: Batonbearers Selected
May 2022: Uniform Delivered
Summer 2022: Relay is live