Team News
Active Lincolnshire are looking for a new Chair of Trustees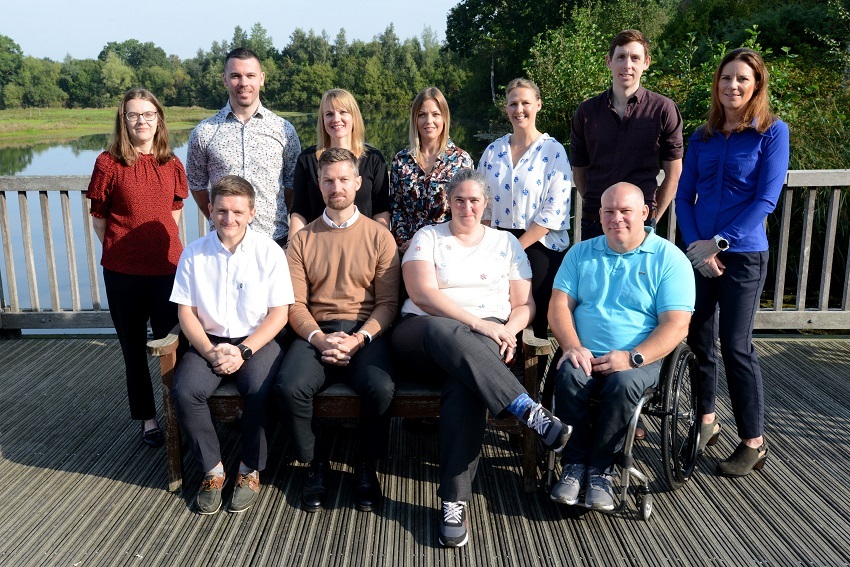 Active Lincolnshire is a registered charity and one of the national network of Active Partnership organisations funded by Sport England. It is our role to enable the people of Lincolnshire to be more active, more often and champion the positive impact that physical activity has on people's lives. We focus on groups that traditionally are more likely to be inactive, such as women and girls, people with disabilities, individuals with a long-term health condition and those from less affluent backgrounds. We deliver our work through the countywide strategy for physical activity, 'Let's Move Lincolnshire'. Adult physical activity levels in Lincolnshire are lower than the national average. Inactivity levels are linked to mental wellbeing, long term health conditions, loneliness and isolation and frailty.
The charities work is guided by our Board of Trustees - volunteers who are passionate about supporting Active Lincolnshire to deliver our work as effectively as possible and who understand the needs of local people and places. Our Trustees are ambassadors for our work and reflect the people of Lincolnshire and the diverse communities that we seek to support. Our Board has responsibility for all charity matters including charity development, resource management and organisational performance. In addition to making collective decisions, Trustees also provide direction, take account of partners' and stakeholders' interests and be accountable for decisions made. Our Board help ensure that our work prioritises understanding local need and removing barriers to participation in activities.
We are looking for a Chair who can lead the Trustees to support Active Lincolnshire's vision informed by a real understanding of the needs of local communities. We are seeking a collaborative Chair with authentic leadership skills who is empathetic, compassionate, and committed to creating and supporting inclusive environments.
Active Lincolnshire is committed to developing a diverse team and Board of Trustees, not limited to age, sex, race, religion or belief, sexual orientation, ability or disability. We seek to provide representation by recruiting and engaging with people with the protected characteristics, or with relevant lived experience and welcome all applications, particularly those from individuals with professional or personal lived experience of facing inequalities and experience facing barriers to participation in physical activity (including people with disabilities, long term health conditions, minority ethnic groups, LGBTQ+).
Experience in addressing inequalities and commitment to and an understanding of inclusion, accessibility and equality relevant to the communities of Lincolnshire, along with a commitment to driving the charity forward in the coming years as we seek to become increasingly sustainable as an organisation and grow according to local need are attributes we are looking for in the Chair.
Details on how to apply below.

How to apply
If you are interested in learning more about the opportunity, please contact Emma Tatlow Chief Executive to arrange a conversation Emma.Tatlow@activelincolnshire.com

Candidates interested in the role will be asked to submit a CV (including comprehensive details of key achievements and responsibilities) along with a covering letter addressing the core competencies outlined in the role description and person specification by 17th February to Lindsay.Parker@activelincolnshire.com
Shortlisted candidates will meet with a small group from Active Lincolnshire Board & Exec on Friday 24th February, in person at the Active Lincolnshire offices.
Successful candidate will attend the next full Board meeting on 13 March. [An agreement with the candidate and the Vice Chair will determine if attendance is as an observer and to meet the Trustees; or to Chair the meeting].