Active Workplace Award Finalists
Proudly sponsored by Wright Vigar.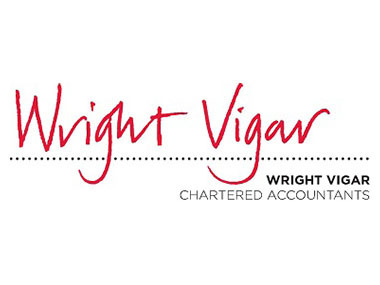 The Active Workplace Award recognises a business, charity or organisation that has created a work environment encouraging employees to be more active, more often. It recognises workplaces that have given options for staff to be more active and created opportunities for physical activity within work hours, and / or outside of work.
Our Finalists

Lincoln College

Over the last three years Lincoln College Group has focused on the physical and mental wellbeing of its people. Their Group's People Plan establishes the following outcomes.

• Create a culture of shared responsibility for wellbeing at work - promoting healthy lifestyle choices
• Ensure our people have a first-class range of health and wellbeing initiatives
• Provide enhanced mental health support for staff
• And achieve a workforce who are productive, happy and healthy at work.

Leaders at the college have made a wellbeing pledge to; minimise digital activity out of hours, encourage active break taking, use their management discretion to help staff balance their lives, to minimise meetings and to task with clarity to reduce stress and frustration. The purpose of these outcomes and pledges is to create an environment where staff are enabled to make positive choices about their working day.
To further support their staff, the college also run an extensive calendar of events and healthy lifestyle promotions. These include the annual "Reboot" campaign, which offers benefits including free gym and mindfulness classes, resilience workshops, yoga and Pilates classes for staff. A programme of activity through the remainder of the year includes: Walking and running activities focusing on the mental health benefits for men in the prevention of suicide; Exercise classes and information campaigns during Stress Awareness Week; Menopause awareness in the context of activity and exercise; an annual charity walk that has raised thousands of pounds over the years for local charities, and much more.

This annual plan has been bolstered by an innovative new programme called Project You. This saw the College offer staff and students free annual gym memberships, free exercise and resilience and mindfulness classes and training programmes. The scheme bolstered productivity with a staggering 10,362 activities undertaken by 1,862 learners and staff members.
Shine Lincolnshire
Shine Lincolnshire are committed to promoting employee well-being and team cohesion. This year the team organised a remarkable sports day event. The initiative showcased their dedication to nurturing a healthy work environment and creating camaraderie among staff. The event was a resounding success, leaving a lasting positive impact on both individuals and the organisation as a whole.
The event organisers designed a diverse range of sports and games suitable for participants of all fitness levels and interests. This inclusive approach encouraged everyone, from the most seasoned athletes to those trying out sports for the first time, to take part and feel involved in the activities. The event created a sense of belonging, as staff members from different departments collaborated, cheered each other on, and formed new connections beyond their daily work interactions.

The sports day emphasised the importance of employee well-being, and engaging in sports and games not only boosted physical health but also acted as a stress-reliever and mental refresher. The event served as a reminder to employees that their health and happiness was important, and that their well-being remains a top priority in Shine's workplace culture.

"The power of teamwork was evident throughout the sports day. As employees teamed up for relay races and group challenges, they forged stronger bonds, improved communication, and developed a deeper understanding of each other's strengths. This newfound camaraderie transcended the sports field and spilled over into our day-to-day work activities, enhancing collaboration, problem-solving, and overall productivity. The sports day served as a catalyst for transforming a group of individuals into a tightly-knit and synergistic team."


South Kesteven District Council
South Kesteven District Council (SKDC) has made significant progress against numerous challenges by focusing on creating a culture of wellbeing and have invested in a comprehensive programme to support physical, mental and financial wellbeing. TeamSK's Wellbeing strategy has focused on:
Social wellbeing – reconnecting the workforce after lockdown and building the sense of belonging and positive social interactions that are so important for employees' wellbeing

Increasing the 'employee voice' – promoting a supportive and inclusive culture that actively encourages and values employee voice and recognises the direct links this has to employee wellbeing. As part of this 'People Panel' has been created where 25 colleagues across the Council meet regularly as a key employee voice mechanism.
Creating a healthy working environment where their people feel valued, supported and motivated to thrive.
SKDC have this year run numerous events, activities, challenges and promotions to encourage their staff to move more and lead healthy lifestyles. These have included weekly wellbeing walks, relaxation sessions, and a wellbeing fair. At the start of 2023, weekly 'Let's Get Physical' emails/knowledge cards were distributed to staff throughout the month of January to provide tips to get more active, diet advice and ways to improve wellbeing. This year, two very popular team 'steps' challenges, had enthusiastic participation from over 20 teams.
Finally, SKDC have created new staff offices with a focus on wellbeing, including standing desks, breakout areas and technology for seamless sharing and collaboration.