Active School Award Award Finalists
Proudly sponsored by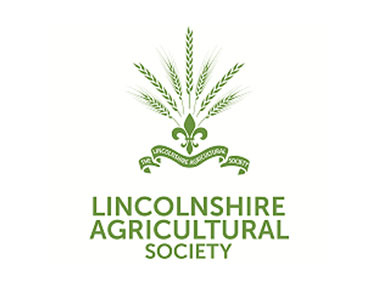 The Active School Award celebrates schools who have gone the extra mile to promote, encourage and facilitate physical activity. This may include creating opportunities to be active, whether they are during the school day or outside of curriculum time, promoting active travel to school, and taking an innovative approach to encouraging pupils to be more active, more often.
Our Finalists


St Nicholas C of E Primary Academy, Boston
St Nicholas C of E Primary Academy, Boston has been recognised for the incredible journey of improvement of their sport and physical activity offer over the past year. The school has gone from having limited opportunities for sport to offering a multitude of opportunities for pupils to get active. This has included: 5 weekly afterschool sports club, 5 weekly lunchtime sports clubs with intra-school competition, including daily physical activity during collective worship, sensory circuits in the morning and supporting playground leaders to increase physical activity throughout break and lunchtime. The school have taken part in 9 inter-school competitions, 8 development days (including 2 change for life events for vulnerable children and 3 SEND events), and have offered 4 events specifically promoting girls sport.
The impact on the school's sporting achievement and resilience has been fantastic; they won 4 of the events they have taken part in which has brought a sense of sporting achievement back to the school. The school have also seen a huge increase in children taking part in sporting events outside of school and bringing in their achievements to share with the whole school during 'shine time' (celebration assembly).

St Peter at Gowts C of E Primary School, Lincoln

As a School Games Gold Standard school, St Peter at Gowts prides itself on their extra-curricular activity. Over the last year they have had 270 spaces available for additional sports clubs - crossing over 5 days - with 99 children taking extra-curricular sports and PE provision, that is 54% of the entire school and 62% of children on free school meals. Their School Sport Scholarship scheme funds places externally for children and currently has 30 children taking part in swimming, gymnastics, football and kickboxing. The school works closely with the community including Lincoln City Foundation, Lincoln City Gymnastics, Ninja Swim and Lincoln Kickboxing Academy. Their relationship with Hub Dance sees 19 children regularly taking part in extra-curricular dance.
St Peter at Gowts C of E Primary School have shown dedication to addressing equal opportunity for girls in sport - the impact of this has seen 29 girls currently registered with their KS2 football club - this has also seen a change in culture from their EAL families and boys attitudes towards girls in sport. Their REAL PE at Home programme has 53 children currently taking part in physical activity at home. Through 'My Sports Padlet' children have access to many sport related videos and articles to help stay active and also signpost children and families to further provision within the community. The school run orienteering throughout the calendar within the community and are a registered Street Tag school. Pupils can enjoy parkour and skipping within the playground. Activity is bolstered through their breakfast club and after-school provision courtesy of Lincoln City Foundation. The school work with another local school and community groups to put on the 'Sincil Bank Community Games', an Activity Sports Day within the community.

Tower Road Academy, Boston
Tower Road Academy's vision is to ensure all pupils understand how to live a healthy lifestyle, and there are no barriers to inclusion. A broad PE curriculum shows their passion for ensuring all pupils experience as many activities as possible, and become life-long participants in physical activity. Alongside traditional activities, the school's curriculum features Tri-Golf, lacrosse, and disability sports such as sitting volleyball and blind football. OAA, such as canoeing and paddle boarding also feature, and they ensure costs for these visits are not a barrier to inclusion.

The school offer a wide range of traditional and unique clubs, e.g., golf, bike and scootering, boccia and Tae Kwon Do. Clubs are offered at lunchtime and after-school to ensure childcare logistics or family commitments are not a barrier to inclusion. Clubs at the school target pupils who do not engage in activity outside of school. Their 'Change 4 Life' lunchtime club invites selected pupils to target physical health, and/or SEMH through sport, which has had a measurable impact on pupils' wellbeing. The school has also targeted girls' participation and offer girls-only clubs where teams are not allowed to be mixed. All pupils have the chance to compete in competitions, including SEND.

Strong community links promote activity to parents; Boston tennis, rugby, cricket and cheerleading clubs all lead development days in school. Holiday camps are held on the school site giving increased opportunity and easy access to activity. The school also encourage active travel and support all pupils in Year 5 to achieve the Bikeability award.