Making it happen
Let's Move Lincolnshire
Strategy 2022 | Chapter 8
Making it happen

Making it happen

Let's Move Lincolnshire Delivery Model




Active Lincolnshire are working with partners across the system to agree the structures, networks and plans needed to make Let's Move Lincolnshire happen.

We're committed to turning this strategy into action. We're building on the great work of the system over recent years, learning from experiences and using insight and community engagement to help shape this phase of the work.

Where systems, networks and structures exist we won't be adding to the complexity of the system by introducing new groups. But we will be seeking to ensure physical activity is addressed and supported across the system.

If you want to get involved in the work of Let's Move and represent your organisation and sector, please contact Lorna.Leach@activelincolnshire.com
Making it happen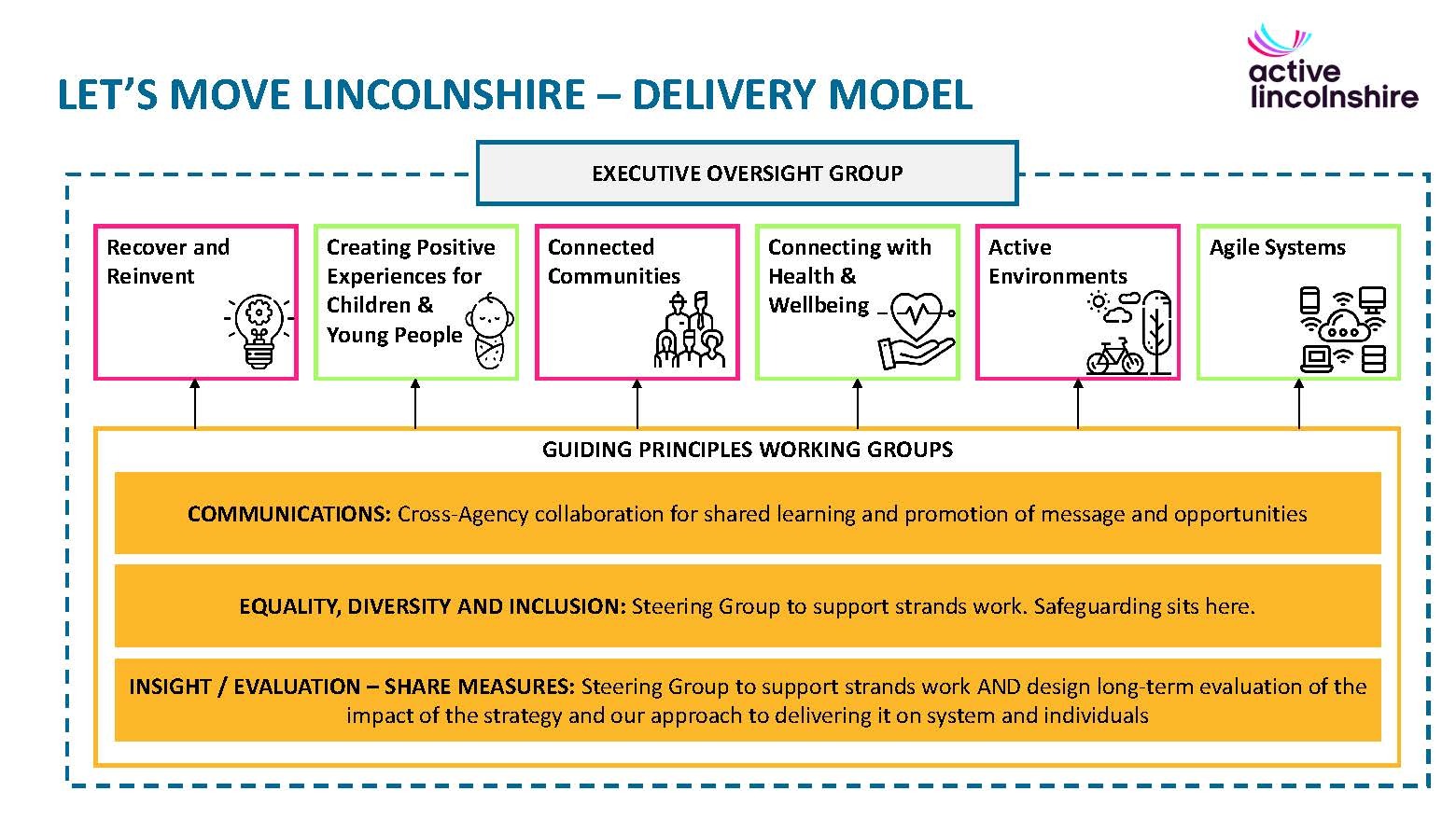 Active Lincolnshire are working with partners across the system to agree the structures, networks and plans needed to make Let's Move Lincolnshire happen.
We're committed to turning this strategy into action. We're building on the great work of the system over recent years, learning from experiences and using insight and community engagement to help shape this phase of the work.
Where systems, networks and structures exist we won't be adding to the complexity of the system by introducing new groups. But we will be seeking to ensure physical activity is addressed and supported across the system.
If you want to get involved in the work of Let's Move and represent your organisation and sector, please contact Lorna.Leach@activelincolnshire.com
Keep moving through our strategy
Continue reading through each of the chapters from our strategy.
Alternatively, return to the Strategy overview page.