Cycle September
Each September we are encouraging individuals and businesses across Lincolnshire to enjoy all the benefits of bike riding.

2.4 fewer sick days

Reduced stress

Increased productivity
We work with partners across Lincolnshire to support and champion services that help to promote active travel provision for the benefit of public health and the environment. Partners include Lincolnshire County Council, public sector agencies, national charities and local deliverers.
Cycling in Lincolnshire ranges from high profile events, such as the Lincoln GP Sportive National Championships, through to the more leisurely rides along our expanding network of cycle ways. Whether it is cycling for tourism reasons or nipping to the shop for a loaf of bread, Lincolnshire's relatively flat geography lends itself well to travel on two wheels.
Cycle September
We are encouraging you to sign up to Love to Ride Lincolnshire and be rewarded for your cycling endeavors throughout September and beyond. With a whole host of prizes available, there are ample reasons to be motivated to try cycling. It is entirely up to you how far you go or for what reason; leave the car behind and try swapping a drive for a cycle.
To help commuters, there is a free webinar on the 8th September along with lots of useful tips, videos and online mini-courses available now! Simply click here to find out more
Businesses can get involved too. Visit Lincoln have put together this handy Become Cycle Friendly in Lincolnshire on-line course to help you both support your employees but also open your business to new markets. If you sign up your business you will be able to compete with other similar sized employers.
With over 220 businesses in Lincolnshire already signed up, what are you waiting for?
What's Cycle September all about?
For Cycle September, individuals and workplaces compete nationally and worldwide to earn the most points by riding and encouraging others to do the same.
You can ride anywhere, anytime during September - just a 10 minute ride is enough to take part.
Enjoy a ride
Log it here or connect your favourite cycling app (Strava or Map My Ride)
Earn points, climb the leaderboards and win prizes!
You can take part in three ways:

As an individual - you'll enter the drawings for Cycle September prizes and compete with others on the individual leaderboards
With a workplace - your company will compete on the workplace leaderboards to earn the most points. You'll enter the drawings for individual prizes and help your company win too. Learn more about taking part with a workplace.
With a club/group - clubs aren't eligible for any workplace prizes but are a great way to keep track of how much riding you and your friends can do in September as part of the National Bike Challenge.
Register here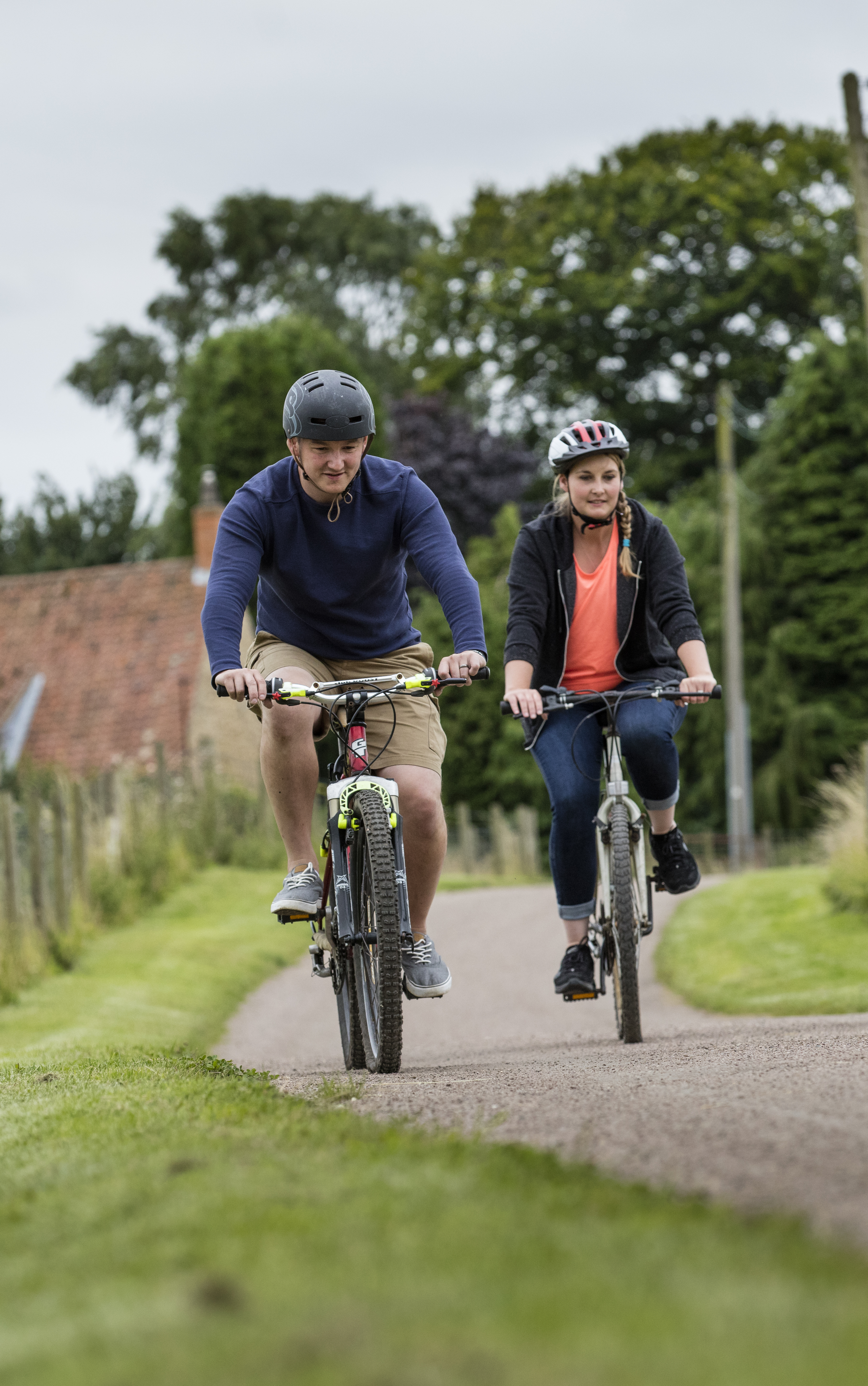 Read more about cycling
Matthew Evans our Active People and Place Manager, wrote a short blog about cycling, climate change and Lincolnshire.