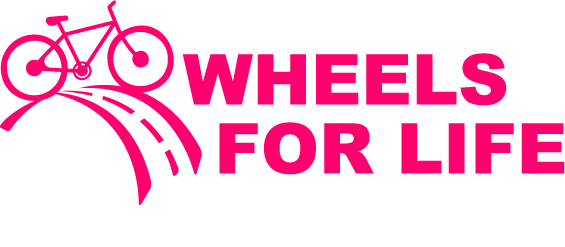 Wheels For Life Sponsorship
To enable bikes to be donated, refurbished and rehomed across Lincolnshire, we need support. We're seeking sponsors to support the programme in a number of ways.
As a sponsor you will be supporting this scheme that is enabling people in transport poverty to have more independence, improving their mental and physical health, saving bikes from landfill, saving the environment, and supporting a network of community and voluntary organisations across Lincolnshire.
SPONSORSHIP PACKAGES
All sponsors will receive brand awareness and association with this valuable cause including marketing and promotion including your logo on the Active Lincolnshire webpages and associated communications.



BENEFITS

COST (+VAT)

WHEELS FOR LIFE HEADLINE SPONSOR
(ONE AVAILABLE)

Supports scheme core costs including coordination, promotion, development of networks, training, distribution and bike donation logistics.

£10,000 PA

LOCAL HUB SPONSOR
(SIX AVAILABLE TO BEGIN)

Supports operating costs of one of the Wheels for Life Hubs.

Your logo will be on your local hub signage and all associated communications.

£5,000 PA

'10 BIKES' SPONSOR

Cover the costs of refurbishment and distribution of 10 bikes, safety equipment and training

£2,000 (one-off)

'1 BIKE' SPONSOR

Cover the costs of refurbishment of one bike, donation to recipient, personal safety equipment and cycle safety training.

£200 (one-off)
Contact Us
Email Paul Chandler for more information and to find out more about supporting us on this project.