Blogs
Using The Patient Activation Measure to Support People to Move More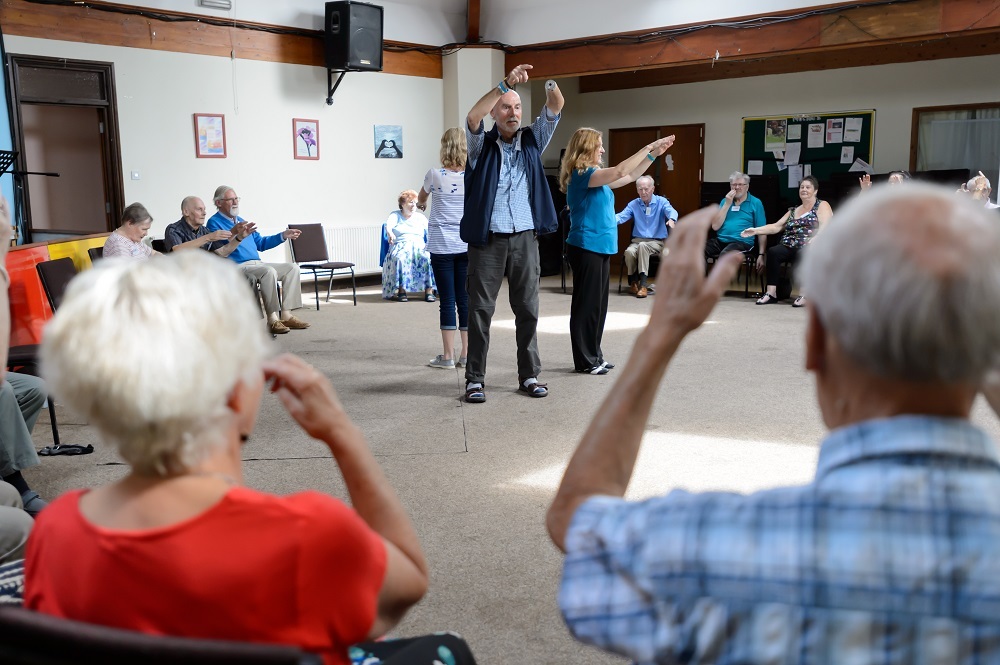 Matt Evans, Active People and Place Manager at Active Lincolnshire, is currently on secondment at Lincolnshire Community Health Service NHS Trust working as MSK (Musculoskeletal) Personalisation Project Manager. In this blog Matt discusses The Patient Activation Measure, a way of helping health professionals understand where people are on their own health journey in order to tailor how we work with them.

The Patient Activation Measure (PAM) is a way of understanding where a person is on their own health journey, in order to tailor how we work with them. In Lincolnshire, we are using the Flourish system which consists of a set of 13 questions that when answered provide a score from 0 to 100. It informs us of how ready a person is to manage their own health and/or conditions based on their level of knowledge, competence and confidence. It then segments them in to the four activation levels.
That's not to say that everyone fits into one of four pigeonholes. Instead, it is a way of thinking about people in four groups rather than just the one "patient" label. I think of it more like going shopping for new clothes. The same outcome (e.g. new jeans) are available in many sizes but I only want to spend my money on the ones that fit me and I draw upon my confidence and knowledge to select the most suitable style. It is a tailored approach.
Ideally, we will support people to move up within and through the PAM levels because the evidence shows that higher levels of activation results in improved health and lower healthcare costs. Once we know what level a person is, we start to think about what support they need to move up. For example, it would be wasteful to overload a level 1 person with fliers, intense time, and information. They are typically overwhelmed and not ready to engage in that level of complexity. Health Coaching might help them to better understand what changes they can make and therefore begin to change some behaviours. Likewise, a level 4 person doesn't want to waste any time waiting. They are highly motivated so are likely to get on with any exercises or tasks that are set with little need for a manufactured intervention.
Typically, we expect most people that are using gyms and leisure centres to be PAM levels 3 and 4 as they are clearly taking control. There is an argument to say that Level1 and 2 people are in more need of access to these activities so the challenge to the sector is how we can develop environments that don't overwhelm people but do provide enough opportunity for other people to progress. We also need to think about how services support each other. For example, how could a Social Prescribing Link Worker support a PAM 1 to eventually be a regular exerciser? We must also consider the workforce of instructors and ensure they understand the people that are coming through the door and prepare them with the skills to tailor their approaches. Colleagues often think they are doing 'personalisation', but do they really understand how far it can go?
You can find out more about Patient Activation Measure via the Its' All About People website here: Tailoring Tools :: Lincolnshire STP (itsallaboutpeople.info)