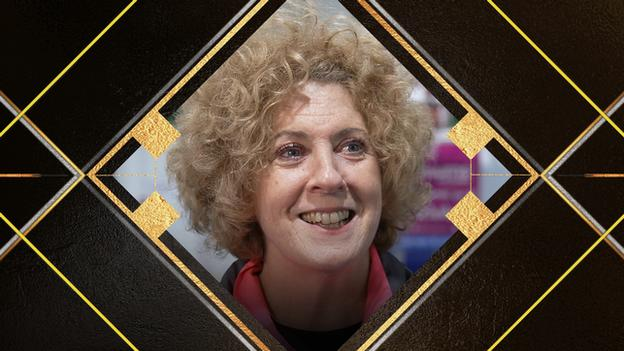 East Yorkshire & Lincolnshire award nominee, Sam Barlow has won BBC Sports Personality of the Year Unsung Hero for 2021.
Sam Barlow, the founder of Fitmums & Friends, has been named the BBC Sports Personality of the Year Unsung Hero for 2021.
Early this year, Sam was nominated and won the East Yorkshire & Lincolnshire Regional Award of the BBC's Sports Personality of the Year Unsung Hero category for her voluntary contributions within the community.
This prestigious award recognises volunteers in sport whose efforts are making a difference to our communities. As we build back from Covid, sports clubs have provided inspiration and are making a change for the better.
Lynsey Norris, Active Lincolnshire's senior project lead was on the judging panel for the regional awards, alongside Active Humber.
"We are incredibly proud to have been part of the judging process and seeing Sam Barlow take the Unsung Hero award this year. What an inspirational lady and deserved recognition for Fitmums & Friends and her entire community of volunteers." Said Lynsey.
"As Active Partnerships; Active Lincolnshire and Active Humber strive to promote physical activity and its benefits in any shape or form, and Sam's story shows us all that sport and activity has more value than just our fitness, by forming strong friendships and building community support networks."

After the winner was announced, Sam, who was surrounded by her family, said: "It's an incredible thing that the BBC recognises even the work of all the volunteers in communities across the country and I feel honoured to be one of so many amazing volunteers tonight.
"The volunteers that work with me are the magic of everything that happens because I have the ideas but I wouldn't be here if it wasn't for those volunteers out in the community supporting and helping people.
"And of course tonight I dedicate this award to my amazing husband, and for him sport kept him going through the diagnosis of a very rare tumour and Mike's ambition was always to keep going and if he couldn't run he would walk, and if he couldn't walk he would coach and he would support people so I just want to say please everybody have hope, whatever happens, have hope and please just keep going, thank you so much."
After losing her husband Mike to cancer last year, Sam also started a fitness and support group for people experiencing loss and continues to inspire other volunteers and coaches as Fitmums & Friends grows across the region.
The creator of Fitmums & Friends, which now has 11 groups across Yorkshire, was selected by a panel of experts from 15 winners of local awards from across the UK.
The panel recognised Sam's amazing dedication and passion and put Fitmums & Friends through to the national panel just before the awards ceremony aired on BBC One last Sunday (19 December).
Fitmums & Friends are friendly, sociable, and supportive running and walking clubs organised by volunteers.
After putting a flyer in her son's school bag inviting others for a run, Sam Barlow got four knocks on the door. From that moment Fitmums & Friends was born.
"When my eldest child started school in 2009, I realised I was missing the opportunity to meet and socialise with other parents." Said, Sam Barlow
You don't have to be a mum or fit to join Fitmums & Friends, however – men, dads, grandparents are all welcome too. The charitable organisation has grown to be all-inclusive, including children and dads, with 11 adult groups and four junior athletics groups across Hull.
Regional nominations and judging opened earlier in the year, where each volunteer was nominated by local communities who have benefitted from exceptional efforts.
In a campaign video for the nominations of the Unsung Hero award, Dame Jessica Ennis-Hill talks about the value of volunteers to sport across the UK.
"Community groups and clubs across the country have given athletes their break breaks, given people focus, support and inspired them to get fit.
And they've been led by amazing volunteers so deserve a huge thank you for getting us all through another tough year.