Blogs
Club Profile - Pink Ladies Running Club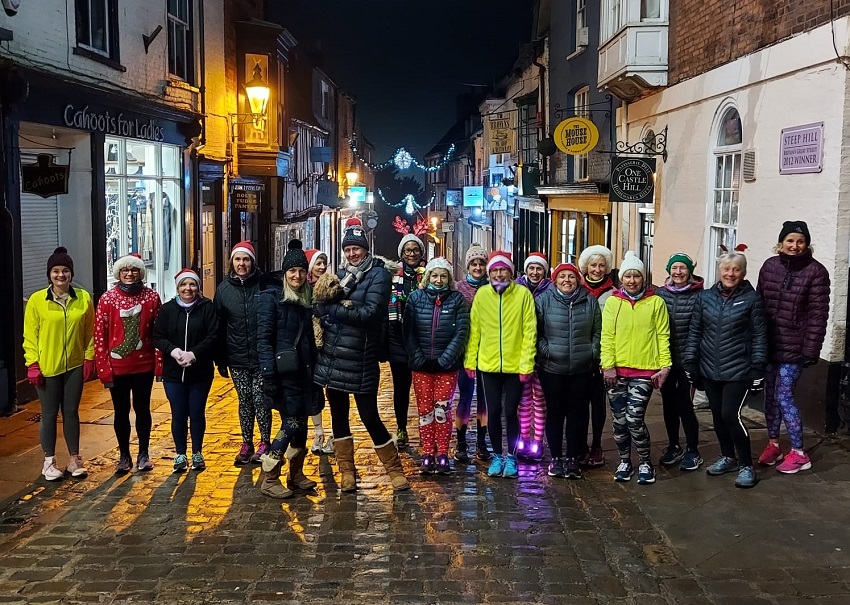 Wedneday 8th March is International Women's Day 2023. To celebrate, we are profiling some of the amazing groups and projects in Lincolnshire keeping women across the county active.
Pink Ladies Running Club in Lincoln was set up to support and encourage women of all ages to run together in a safe, fun and supportive way.
We found out more about the cub from the founder Kate Trollone:
How did you come to set up Pink Ladies Running Club?
I began running regularly in 2006 when I joined my local women's running network group. Running in a relaxed, friendly group environment made running a positive social event that I really looked forward to. In 2007 I decided to leave my job as a primary school teacher and retrained as a UK Athletics Running Coach and Pilates teacher. I set up the Pink Ladies Running Club in 2010, it was one of the first sociable, supportive women's running clubs in the area.
Ten ladies turned up for the first run back in 2010 and the club has since grown to include more than 300 runners including more than 80 who joined as complete beginners. We now have 2 coached running club sessions, weekly strength training classes and online strength and Pilates training. We trained together virtually throughout the pandemic and met weekly via Zoom to stay in touch.
What do you enjoy most about being part of the club?
The philosophy of the Pink Ladies Running Club is to support and encourage women of all ages to run together in a safe, fun and supportive way. It's the wonderful women who make the Pink Ladies so special; it's always been far more than just a running club. My running club ladies have become some of my closest friends; we come from so many different backgrounds, ages and lives yet running brings us all together.
What are some of the challenges that the group face?
The dark nights during the winter make our evening training sessions harder; we stick to well lit areas and running in a group helps everyone feel less vulnerable.
What have you got planned for 2023?
As a club we regularly compete in local park runs and 10k events, this year we will be competing in our first club half marathon. The strength training sessions have become really popular and have certainly helped many ladies remain injury free. We're hoping to make more sessions available in the next few months. We have been focussing more on technique work in our run club sessions so will be continuing to do that. In an ideal world it would be great to be able to offer a monthly training session at a local athletics track but that is unaffordable at the moment.
Find out more about Pink Ladies Running Club