Blogs
Empowering Girls through M2: Uniting Movement and Mindfulness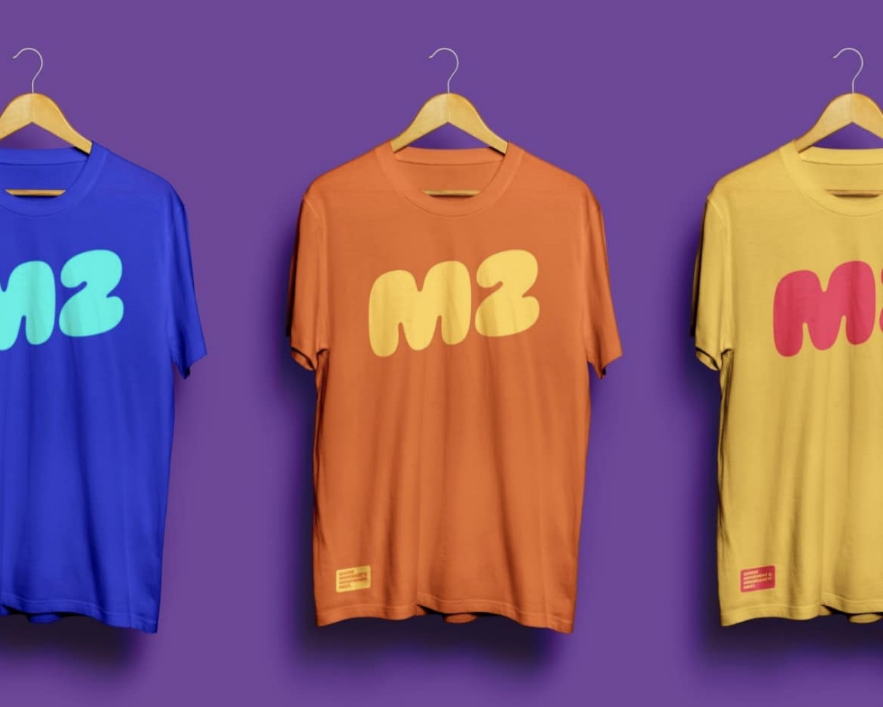 In the dynamic world of primary education, the M2: Movement and Mindfulness programme shines as a beacon of innovation, dedicated to nurturing the physical and mental well-being of young girls. This blog explores the transformative M2 (Movement and Mindfulness) programme, which has empowered girls in Key Stage 2 across Lincolnshire during the Summer 2023 term. Active Lincolnshire collaborated with M2 to bring this program to five primary schools, including Tydd St Mary's Church of England Primary, Rauceby Church of England Primary School, William Alvey Church of England Primary School, The Holt Primary School, and South View Community Primary School.
The M2 Programme: Where Movement and Mindfulness Meet
M2 is a dynamic blend of movement and mindfulness meticulously crafted to fortify girls' self-confidence, self-esteem, and self-compassion. This programme introduces girls to captivating themed discussions, engaging active lessons, purposeful structured workouts, and reflective personal journaling. It culminates in a rewarding 5km challenge, a symbol of their remarkable physical and mental growth. M2 is on a mission to reverse the downward trend of declining confidence, heightened anxiety, self-esteem challenges, and decreasing physical activity levels among girls.
This programme doesn't solely benefit girls; it equips school staff with valuable and transferable skills. The program's outcomes are quantifiable, and its positive impact endures over time.
M2 aspires to empower young girls by seamlessly integrating movement and mindfulness into their lives, fostering a positive relationship with physical activity. Through the creation of enjoyable, safe spaces, M2 aims to lay the groundwork for strengthening their hearts, minds, and bodies, setting them on a path toward lasting growth and resilience.
Empowering Girls with M2
Movement: A Path to Happiness
Pre-programme, a very small percentage expressed that moving her body made her happy. However, post-programme, a remarkable two thirds of girls echoed the sentiment. All girls reported that they liked being physically active, but the programme further increased their happiness through Post-program, the happiness quotient was at its peak, with 100% of girls affirming that physical movement brought them joy.
Building Resilience:
The M2 programme ushered in a profound transformation in how the girls approached adversity:
The willingness to persevere, even when faced with challenges, increased significantly.
The fear of making mistakes diminished.
Girls felt more empowered to share their feelings, both positive and negative, demonstrating newfound emotional resilience. This resonates with teaching staff feedback that girls initially struggled to communicate their inner critics' thoughts.
Over 50% of M2 participants were confident in raising their hands and speaking up in class when they believed they knew the answer.
Elevating Confidence:
Confidence levels soared among the girls:
The desire to try new things became more pronounced, reflecting a shift from merely trying something new if friends were involved or if they expected success. An overwhelming percentage of girls were now eager to try new things simply because they wanted to.
Girls displayed a more positive outlook when trying new things. Pre-programme, they worried about not being good at something or feeling embarrassed. Post-programme, over 50% of girls confessed to having no worries and embraced new experiences.
Nearly all girls believed they could complete a 5km challenge.
The following quotes are from the girls that took part in the programme from around the county. They demonstrate the tremendous impact the programme has made and reinforce the need for targeted approaches to facilitate the right environment for children and young people to flourish in movement, sport and physical activity.
"It really helped me learn new things and helped me get more confidence."
"I enjoyed it and I made new friends and it was really fun."
"I would like to do it again and it is a good club for children who need help."
"It was really fun and I am sure my little sister will join in year 3."
"It was really fun and I liked being active."
"It made me feel more active and I realised I could do it"
"I enjoyed supporting my friends."

Bethany Mason from South View Community Primary said:
"We are extremely pleased with the progress the girls have made. At the beginning of the programme the girls selected to partake in the programme were a mixture of girls fallen out of love with PE or lacking in self-esteem and confidence. The girls loved attending the programme each week, a major plus for us was that they felt part of a unique group almost their own 'girl gang. The girls exceeded our expectations during the challenge as they all ran the entire challenge, something that they didn't think was possible at the beginning. The sense of achievement alongside the weekly sessions raised the girls confidence each week and gave them a positive self-image and raised their confidence beyond the club and in the classroom.
One of the girls in the M2 programme said: 'she enjoyed it that much that she hopes it will be running when her sister gets to year 3 so she has the opportunity to get to do it'
We look forward to running the programme with more girls in the future."

Colleen Krenzer, one of the founders of the M2 programme stated:
"The attitude and approach from the team at Active Lincolnshire and the schools who activated the M2 programme showcase the commitment of this area to supporting young girls. The schools' staff have shared inspiring stories about how girls embraced physical activity; we should also celebrate the staff that led the girls through the curriculum and helped them discover their strength and resilience."
The schools taking part in the M2 programme has not only reshaped the way these young girls view physical activity and mindfulness but has also empowered them to embrace challenges, nurture self-confidence, and build emotional resilience, setting the stage for a brighter future.
If you'd like to find out more about the M2 programme, or our work empowering girls to move more, please get in touch with Greg Brown.
Find out more about our work in education here.