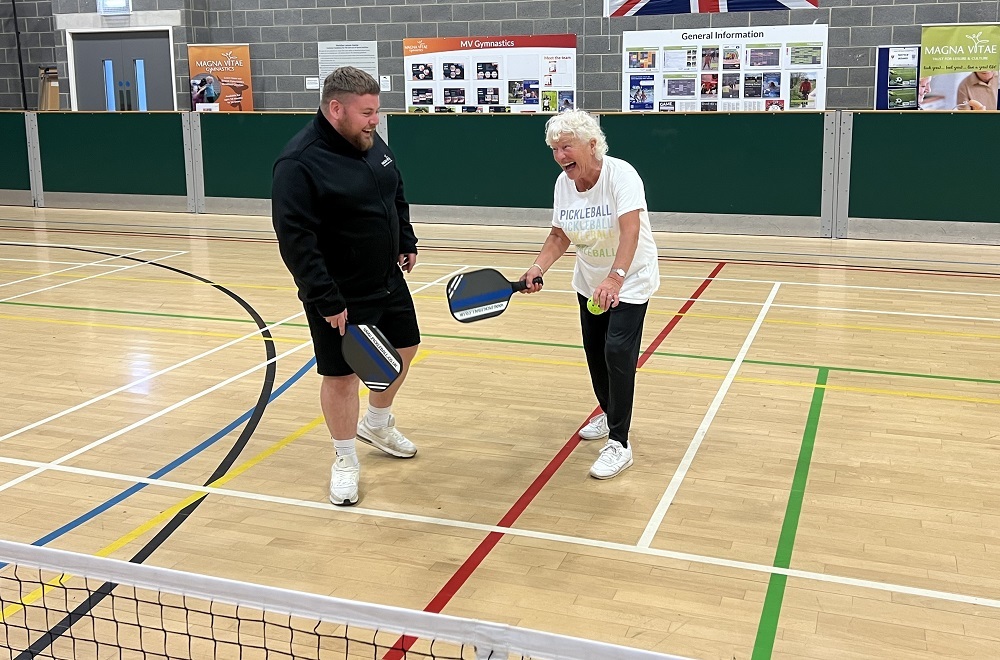 Active Lincolnshire have co-created a training guide for providers of physical activity to support people with Long COVID to recover and manage their condition. The course was developed with Lincolnshire NHS and community voluntary organisations including Shine Lincolnshire and Every-One, as part of a of a wider project, funded by NHS Charities Together, and forming part of the Let's Move Lincolnshire strategy, to ensure Lincolnshire's physical activity and sport sector are able to provide positive experiences and accessible opportunities for Lincolnshire residents, of all ages, with Long Covid.

The practical online training course contains videos and guidance for providers that allows them to support people with Long COVID to regain their confidence and ability to undertake everyday things, including being physically active.
We spoke to Liam Fay, part of Magna Vitae's Community Team, who was one of the first leisure and physical activity providers to undertake the Long Covid online training. Magna Vitae operates across the district of East Lindsey, with leisure centres in Louth, Skegness, Horncastle, and Mablethorpe. Liam's role encompasses physical activity provision across East Lindsey in places outside of their centre locations including Wragby and Spilsby. He is involved with Co-op wellbeing walks, community classes and is currently developing Pickleball sessions, a new and upcoming activity. He also works with Lincolnshire FA, Lincs Cricket for targeted provision for children and young people. Liam shares why he signed up for hte training and how it has helped him in his role.

"My job is all about giving people as many opportunities as possible to get involved in sport. I work with people of all ages in the community, some recovering from illnesses that cause breathlessness and fatigue.
I didn't know much about the effects of Long COVID and wanted to find out more. The online training from Active Lincolnshire has enabled me to adapt my sessions to be more inclusive by supporting more people to take part in a way that is appropriate and beneficial to them.
We're here to help people reach their goals and the Long COVID training will help us to do that – whether someone wants to get fitter so they can play with their children or grandchildren in the garden or get back to walking or running, if that's their goal.
"It's all about talking to people and listening to them; understanding each person's limitations so that we don't push them too hard and coach them safely because we want everyone to enjoy their activity sessions with us so that they want to come back. That's what it's all about."
"The training has built up my knowledge, and supported me to develop my work with older adults and those with long term health conditions. We have become more mindful of the sign up process for sessions, in terms of adding medical conditions so we can make everyone feel comfortable."
Since doing the training we are planning targeted sessions for people with Long Covid."

Find out more about the Long COVID online course, and sign up on our Courses page.