Street Tag for Schools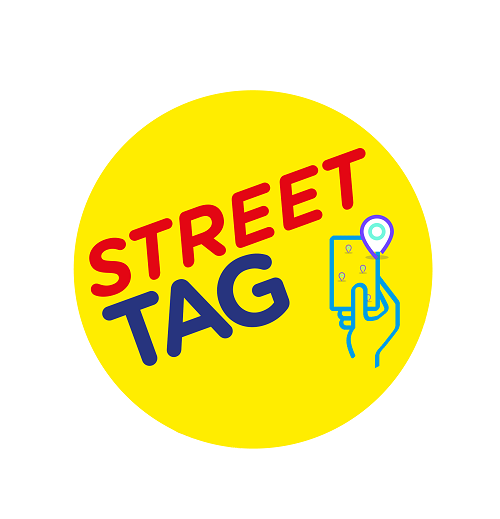 Find out more about Street Tag for Schools in Lincolnshire.
Street Tag brings together children and families at Schools, and School staff to be physically active, by turning their streets into a virtual playground, to increase their outdoor experience in walking, running and cycling more to earn rewards.
During the Street Tag experience, participants record the distance they have walked, run or cycled by scanning virtual tags with their smartphone at various locations, watching their total distance accumulate to climb up on the Schools leaderboard. All that is needed to take part is the free Street Tag app.
Benefits of the initiative include:

Increased levels of physical activity for children and their families, with the benefits to improving health this brings
A reduction in the number of local trips/journeys made by car
An increase in the number of trips and distances travelled by bike and foot among residents both travelling to school and outside of school
Increased social interaction and community cohesion
Children and families rediscover their local area and connect with local green spaces
How Does It Work?
Watch the video to hear Greg Brown from Active Lincolnshire explain how Street Tag works.
Virtual tags are placed in popular walking routes and green space to encourage activity
Users walk, run or cycle to virtual tags which are placed on the app's interface
Tags are worth and average 50 points per tag. Once users are near they player receives the points which helps the school to move up the leaderboard
At the end of the leaderboard seasons (resets every 12 -14 weeks) the top 3 or more School PTA's are given performance bonus prizes. There are various other prizes for parents and children during the leaderboard seasons.
Street Tag is initially available for Lincolnshire schools in East Lindsey, West Lindsey, Boston and the City of Lincoln, and will be rolled out to the rest of the county in 2024. It's completely free to schools and participants to take part.


Follow the links below to find out more and sign your school up, or get in touch with Greg Brown, Children & Young People Lead at Active Lincolnshire to find out more about the programme in Lincolnshire.
Sign Up
Register your school to be involved in Street Tag