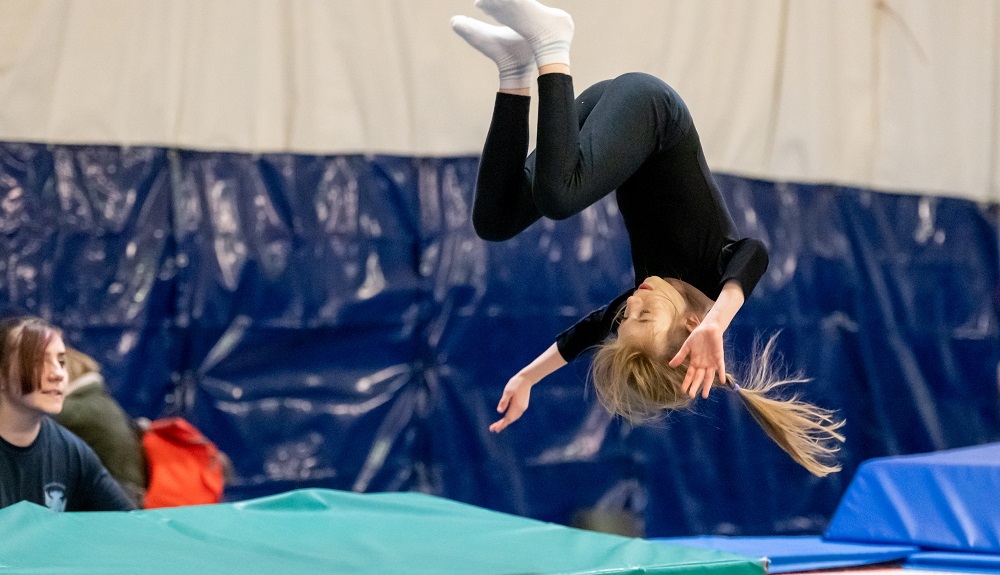 Active Lincolnshire have distributed a Together Fund Grant of £9,997 to Big Jumps Trampoline club in Sleaford to enable more children and young people to participate in the sport.
The project, is one of many across Lincolnshire benefitting from the Together Fund. The funding is being distributed in the county by Active Lincolnshire on behalf of Sport England. The Together Fund exists to help to reduce the negative impact of coronavirus and support community groups and clubs working with our target audiences - whose activity levels have been most affected by the Covid-19 pandemic - to grow and enable more people to be more active.
Big Jumps Trampoline Club, based in Sleaford, was founded February 2017. They are a specialist trampoline organisation working with recreational & competitive members. The head coach has a passion for inclusion and there is a high number of members with a disability (learning) or long-term health condition.
Before Covid the club had over 200 members and five coaches. Covid and the cost of living crisis have both affected the amount of children that are able to attend the club. A significant area in Sleaford sits in the top 30% areas of deprivation, and many parents can't afford the costs. The club has also been affected by an increase in rent and energy costs. The club currently requires more coaches to enable them to grown sustainably.

The Together Fund Grant will be put towards a programme of volunteer development, that will enable both club members and external members of the club to develop into volunteer coaches and officials. This volunteer development and training programme will run in Sleaford, and will initially be aimed at participants within the club aged 14 years and up. All potential volunteers will undergo a rigorous application and interview process to show their interest in coaching and official roles and becoming ambassadors for the club and their peers.
The training programme will give the participants vital team working skills, work experience, qualifications to coach trampoline, safeguarding awareness and knowledge of how to tackle and implement a culture of anti-bullying. Other benefits participants will experience include a one-to-one mentor to help them throughout their training.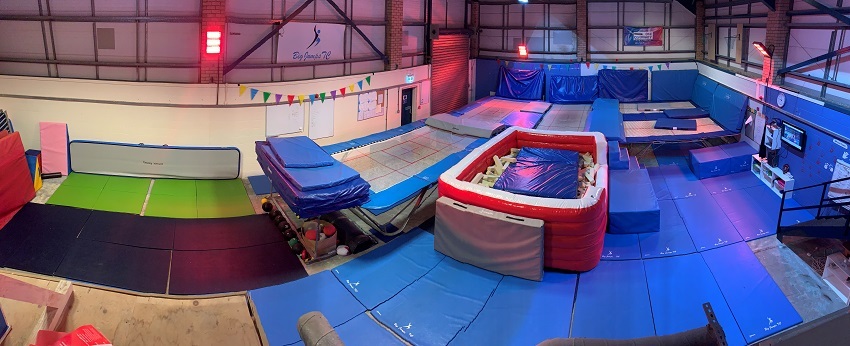 The volunteers will also promote healthy lifestyles both mentally and physically to all members and help organise team events to achieve this. Once participants have obtained their coaching qualification they will help plan and coach sessions within the club with the support of their mentor. As an official they will help at competitive events, even if they are not competing themselves, to support the sport and club.

The project will enable the club to significantly increase the number of sessions a week which will allow members to attend additional sessions and new members to join the club.
Active Lincolnshire has also been providing advice and guidance and facilitated conversations between the club and local authority to enable Big Bounce Trampolining to become a HAF provider in the summer break, once the volunteers have completed their courses.
Find out more about other projects in Lincolnshire benefiting from the Together Fund here.

image top: courtesy of Sport England